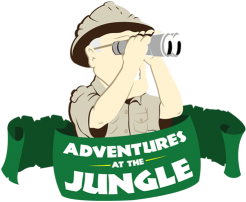 Posted: 9/27/2019
Categories: Wine

We get a lot of interesting questions during our wine tastings here at Jungle Jim's and lately, because of the summer season, we have been tasting wines with high acidity levels, wines that are refreshing and invigorating, especially in the summer months. So, what is the function of acidity in wines, and how do you recognize and judge the levels of acidity?
A good way to think about acid is on a 0-10 scale with 0 = water and 10 = lemon juice. That way, when you taste a wine you'll have a benchmark in your mind for how to evaluate that wine's acidity. When you taste a wine and you get little or no acidity on your palate, that wine is "flabby" and you won't get the pleasant mouthwatering effect of a well-made wine where the sugars are balanced with acid so the wine is neither tart or cloying. Whether you are drinking a crisp rosé, brut champagne, or a buttery chardonnay, the acidity gives the wines balance, drinkability, and layers of complexity. The buttery flavor in wines, most common in Chardonnay, is a result of malic acid being turned into lactic acid by bacteria during the aging process, malolactic fermentation, which creates the flavor of butter in the wine. And just for fun, try a brut sparkling wine with salty french fries someday… delicious! All due to acidity!
---
Ed Vinson's Pick of the Month
Nickel & Nickel Truchard Vineyard Chardonnay 2018
Retail $56.99
Made with fruit from Truchard Vineyard in the heart of Carneros, the 2018 Chardonnay is described by the winemaker as "A beautiful marriage of youthful vibrancy and refined elegance." It boasts a fantastic combination of tropical fruits and citrus with stone fruit. Outstanding!
---
Davis Estate Hungry Blonde Chardonnay 2015
Retail $29.99
Davis Estate has hit the ball out of the park on this Chardonnay! In only its third vintage, this beauty from an area adjacent to Hyde Vineyard explodes out of the glass with peach and apricot. Creamy notes come from Sur Lie aging, but the acid keeps everything balanced. Limited production.
---
Kim Crawford Sauvignon Blanc 2018
Retail: $14.99
A classic expression of New Zealand Sauvignon Blanc, all the buzzwords for acidity apply here. Racy, zesty, crisp, and tangy, the flavor profile is all white grapefruit with echos of melon, Meyer lemon, and wet stones. Find some fresh oysters and have at it!
---
Pascal Jolivet Pouilly-Fume 2016
Retail $28.99
Clean and precise with notes of chalk and lemon-lime zest. Fuller in body, but enough acidity to strip the enamel off your teeth! Perfect with a pairing of goat cheese!
---
Domaine de la Prébende Beaujolais 2018
Retail $14.99
Ripe and juicy with notes of black cherry, and wild berries. Soft tannin and racy acidity make this a quintessential "porch pounder!"
---
Domaine de A. et P. Villaine "La Digoine" 2016
Retail $49.99
Imagine that your day job is playing to sold-out arenas and large stadiums, but your night job is playing guitar in the corner of a local bar… that is the situation for Aubert de Villaine, the boss at D.R.C., the most prestigious winery in the world. Aubert de Villaine is also the owner of his own estate in the Cote Chalonnaise. This 2016 burgundy has lovely vitality and freshness with acidity that enlivens the mouthfeel and will allow the wine to age for 5-7 years.
---
Domaine Drouhin Oregon Dundee Hills Pinot Noir 2015
Retail $44.99
Very floral on the nose, DDO graces the palate with notes of black cherry, cola, and violet. Undertones of smoky herbs and allspice wrap up this gorgeous Pinot from the Willamette Valley.
---
Aubry NV Brut 1er Cru

Retail $49.99
Displaying beautiful, poetic hints of white flowers, mint, lemons and mineral, this blend is 45% Pinot Meunier, 25% Pinot Noir, 25% Chardonnay, with the remaining 5% made up of ancient varietals Arbanne, Petit Meslier, and Fromenteau. This is a great entry point to the world of Farmer Fizz.

At Jungle Jim's International Market, we try to bring the world a little closer to you one glass at a time. We hope you enjoyed learning about acidity in your wine!
As always, check us out at Junglejims.com and visit our Facebook page to learn about our upcoming events. Stay tuned for our next episode, as you never know where we'll take you next!
Cheers!
Your Friends in the Jungle Jim's Wine Department