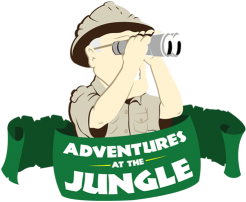 Posted: 8/27/2019
Categories: Wine

The world of wine is ever-changing. So many new wines hit the market each and every week and for most of the mortal world, it can be quite the daunting task just to keep up! One of the great wineries to come out of Washington State is J. Bookwalter. Owner John Bookwalter recently dropped in for a visit and reminded us of all the great things coming out of the Evergreen State these days.
For a bit of background, Jerry Bookwalter began his journey as a vineyard manager for three of Washington State's most iconic vineyards— Sagemoor, Bacchus and Dionysus— from 1976 to 1982 before starting Bookwalter Winery. Jerry's son, John, having grown up in the vineyards, was destined to take over and in 1997, after 10 years in the industry, he returned to the family business and transformed the winery into the world-class producer it is today. John passed the winemaking duties to Caleb Foster, a veteran of the Washington wine business, in 2014, leading us to some of the great offerings currently in Jungle Jim's.
---
J. Bookwalter Readers Chardonnay 2016
Retail: $14.99
88 points ~ Wine Enthusiast
A fairly new lineup of wines, the Readers offer exceptional drinkability coupled with affordability. Blended with a bit of Viognier, this white wine is rich without being cloying, and is highlighted by its creamy apricot and nectarine notes, hints of tropical fruits, and just a touch of allspice. A great value!
---
J. Bookwalter Subplot #35 2016
Retail: $19.99
Not Yet Reviewed
A remarkable value, this blend of Merlot, Cabernet Sauvignon, Cabernet Franc, Syrah, and Malbec is medium- to full-bodied and chock-full of black and red fruits, cocoa, pepper, and smoky plum character. A great pairing with burgers off the grill, pizza, or pasta.
---
J. Bookwalter Readers Cabernet Sauvignon 2014
Retail: $24.99
89 points ~ Wine Enthusiast
75% Cabernet Sauvignon, 15% Merlot, and 10% Syrah, here is a ready-to-drink Cabernet from Washington State that is long on flavor with notes of anise, pepper, plum, and blackberries. A terrific introduction to the Bookwalter reds.
---
J. Bookwalter The Protagonist 2016
Retail $44.99
Not Yet Reviewed
The wine that one of our wine experts will tell you rekindled his love affair with Washington wines. This incredible blend of 95% Cabernet Sauvignon, 3% Syrah, and 2% Cabernet Franc gives you a full-bodied, rich, and layered red with notes of black, blue, and red fruits, black pepper, mocha, and spice box.
---
J. Bookwalter Conflict 2014
Retail $44.99
93 points ~ Wine Spectator
60% Merlot,35% Cabernet Sauvignon and 5% Cabernet Franc. Rich notes of black cherries, currants and spices abound in this Bordeaux-inspired blend.
---
J. Bookwalter Suspense 2014
Retail $44.99
91 points ~ Wine Enthusiast
Paying a bit of homage to Saint-Emilion with this one, Bookwalter presents a blend of 65% Merlot and 35% Cabernet Franc to give you velvety plush tannins, deep blue fruits, a hint of smoke, vanilla, graphite, and hints of bitter chocolate.
---
J. Bookwalter Chapter 7 2014
Retail $104.99
92 points ~ Wine Enthusiast
This incredible, full-bodied blend of 90% Cabernet Sauvignon with Merlot, Syrah and Cabernet Franc is a voluptuous, dense red with unctuous blackberries, mocha and espresso notes, touched with nuances of plum, pepper and spice. This is the flagship of the Bookwalter lineup.
At Jungle Jim's International Market, we try to bring the world a little closer to you, one glass at a time, and Washington is just one stop on the journey. Visit us in the Wine Department and give one of Bookwalter's wines a try and you, too, will become a fan.
As always, check us out at Junglejims.com and visit our Facebook page to learn about our upcoming events. Stay tuned for our next episode, as you never know where we'll take you next!
Until next time,
Your friendly neighborhood wine geeks at Jungle Jim's!