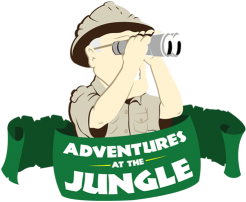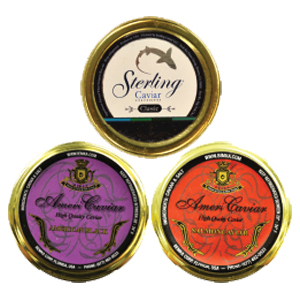 In the realm of seafood, one of the most prized and coveted items available is caviar. A delicacy, caviar is the salt-cured roe of certain types of fish – traditionally sturgeon, but is now a term used for any of salt-cured roe commercially available.
Like any other kind of seafood, there is low-end and high-end caviar. Jungle Jim's always carries a few of the various low-end caviars to have on hand throughout the year, but with the holidays approaching, we're ramping things up. We'll have some of highest quality caviar on-hand, with gift packs and expanded varieties of national and international available as we move into the gift giving and party throwing season. We hope to have new arrivals weekly leading into Christmas!
Gift packs can range from $100.00 to $350.00 (for just three 1 oz. jars!), but considering how many ways you can use caviar, there will be no shortage in the ways you can indulge. An Hors d'oeuvre on it's own or in combination with other items, placed on top of hard boiled eggs or omelettes, caviar adds a bit of elegance to just about any item it's paired with.
If you're interested in caviar and are shopping at our Eastgate location, ask one of our seafood experts behind the counter and they'll be happy to help you out. If you're at our Fairfield location, there are several on display, but for further assistance, please ask one of our seafood experts behind the counter.
You can also find several types of imported caviar in our International department, often in Scandinavia and in the refrigerated German section. To be sure, ask one of our experts on the floor.
Jungle Jim's Seafood Department