Natural Foods & Supplements
While living a healthy lifestyle can be a challenge, finding the right ingredients, foods, drinks, vitamins, and more doesn't have to be. In our Natural Foods & Supplements Department, Jungle Jim's strives to provide a well-rounded variety of the best in Vegan, Gluten-Free, and Natural foods and beverages, as well as a great selection of vitamins and supplements, sports nutrition items, essential oils, and more.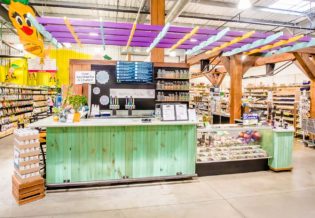 Kombucha Bar
The Kombucha Bars at Jungle Jim's are truly the place to experience tap after tap of first fermentation kombucha, Kombucha beer, and more! Kombucha lovers and those wanting to taste (and learn) about it for the first time can look forward to an array of flavor pouring from ice cold taps, available to drink at the bar, or take home in Jungle Jim's Kombucha Bar growlers.
Plus, the Kombucha Bar is nurturing space to slow down, relax, and speak with our expert staff about what's new in the Natural Foods and Supplements world to take your healthy lifestyle to the next level.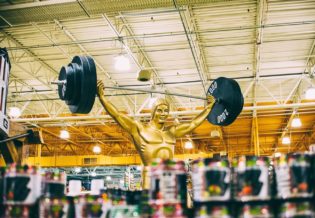 Herb ´N Jungle
Jungle Jim's Herb ´N Jungle is your one-stop shop for herbal supplements, sports nutrition and natural healthy and beauty products. Our knowledgeable staff can help you choose the right vitamins, minerals and supplements for your needs. Find natural and organic soaps, shampoos and even make-up.
Also found in the Herb ´N Jungle are homeopathic remedies for allergies, arthritis and more! Whether you're looking for a high quality multi-vitamin, help with a cold or a natural way to look and feel your best, you'll find what you need in the Herb ´N Jungle!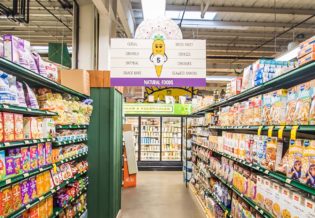 Natural Foods
Health and wellness is an important part of our daily lives – what we eat, drink, and use have a tremendous effect on how our bodies work! Our Natural Foods, Herb 'N Jungle Supplements, and Gluten Free Department features Certified Organic products, Vegan friendly options, Kombucha and other fermented items, as well as Essential Oils, weight lifting and bodybuilding supplements, and the largest selection of Gluten Free products in the region.
We even have a festival dedicated to all things healthy! Be sure to check out our New Year, New You Health & Wellness Expo, held every January at our Fairfield location!
Best of Cincinnati winner 2020!