Jungle Jim's Recipes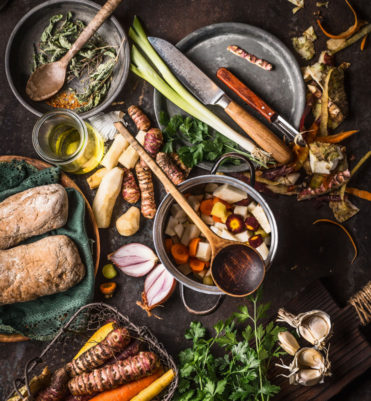 There are lots of recipe sites out there. But where can you get recipes and all the ingredients? Only at Jungle Jim's!
We have put together a collection of recipes using some of our unusual, as well as common, products. Want to try alligator? We have a recipe! How about pheasant or crawfish? Durian or mangos? We have recipes! Here is your chance to try some of the unusual products you see while shopping, as well as look for a few twists on well known recipes.
Our Cooking School tests all their recipes in their kitchen, so you know they'll work! They also sample every recipe and only add the most delicious dishes. Look for the Cooking School icon to view their favorites! Other recipes are from our demo department, managers and other employees. Some are even family recipes that have been enjoyed at dinner tables for generations.
We hope that the recipes give you a different way to look at food we have here at Jungle Jim's, helping you expand your food horizons and enjoy all the different flavors and textures found around the world.
New Recipes!

Recipes from the Cooking School