International
We call ourselves Jungle Jim's International Market for a reason. Tens of thousands of reasons, actually. Over 70 countries are represented throughout our sprawling International Department, with items from Asia, Europe, South and Central America, and more filling the aisles with over 70,000 items. From unique and obscure, to childhood and cultural favorites, the World of Food comes to you.
If you're looking for snacks, ingredients, chocolates, fruits, tea, coffee, or spices (or all of the above), you can find them by country or region inside the International Department – just don't forget to grab a map! If you truly want to shop without borders, there's no better place to do so.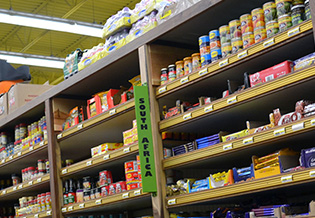 African
A section that can sometimes be a bit difficult to stock, our African aisle is still full of all of the authentic brands from the region that we can bring together. From traditional ingredients to cookies and snacks, we have everything you need to make great African meals on the shelves. Check back often, as with any section, we're regularly making new items available.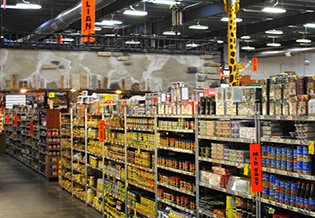 Middle Eastern
Nestled within the International department, you'll find an array of products from dates to teas and nuts to grains. From pastes, spreads, pastas and breads, you won't want to miss trekking your cart through our Middle Eastern aisles.
As this food is from one of the oldest cultures in the world, some of our most unique items are found in this section. Grape leaves, olives, and marinated vegetables are packed beautifully in jars, right next to the spices and herbs. We also offer cold and frozen goodies to round out the selection. We wouldn't want you to linger here all day, but it deserves to be said that our Middle Eastern section can delight all our customers, from the most unsuspecting tourist to the seasoned Jungle Jim's shopper!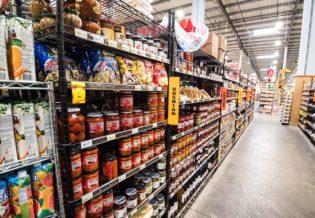 Eastern European
A category all on its own, our Eastern European section is bursting with hearty, rich foods, snacks, and beverages. Diverse and complex, Eastern European cultures are wildly different – and the cuisine of this region shows it. Bottles of kvass, interesting and unique condiments, cookies, and chocolates all featured in this section that's as varied as some of the territory encompassed in each country. You'll just need to see it for yourself!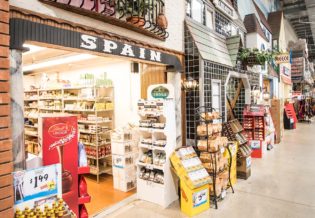 European
The excitement of European cuisine comes to you through the aisles of our International Department, where our experts have stocked the shelves with some of the most popular and sought after items from Spain, Germany, France, Scandinavia, and more. Embark on an entire continent's worth of culinary adventures as you explore unique items, both classic and modern, from the other side of the pond. It's something that needs to be explored to be believed, and something you'll want to experience again and again!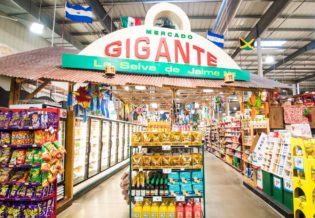 Hispanic
Starting just across the border, taking you all the way through South America, the Hispanic section of our International Department is filled with flavor and tradition. Well-known, often used ingredients share the shelves with just as many surprising items, while candy, herbs and spices, frozen foods, and an entire aisle devoted solely to the many delicious beverages make this a must visit section with every visit.
You'll find authentic items and ingredients on every shelf, and something new every time you visit. So come hungry, and leave ready for another food adventure!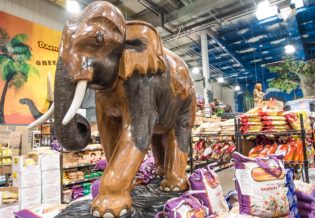 Indian
Much like India itself, the section devoted to Indian cuisine inside our International Department is full of mysteries. A truly unique experience, Indian cuisine is full of flavors complex and subtle, spicy and savory, rich and delicate. From traditional items to modern delicacies, you'll find bags of rice, delicious teas, and snacks of every shape and size. And since it's a culture that utilizes some of the most potent and flavorful spices available, you'll find every imaginable color and scent – often at incredible values. In fact, savvy shoppers frequent our Indian section for bags of spices, nuts, and other traditional ingredients used in many cuisines!
We have a wide variety of frozen favorites, desserts, candies, and beverages, as well!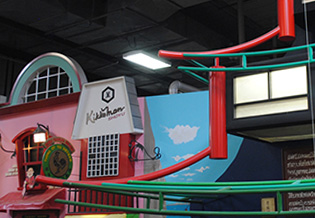 Asian
Our International Department houses items from all over the world, but none more so than Asia. With products both familiar and unfamiliar, this section combines the goods of more than 10 Asian countries, by country, into a whole lot of fun and adventure. Noodles, sauces, spices, candies, and teas are among the many, many things worth checking out.
From the new and modern, to the traditional, the section of our International Department dedicated to Asian cuisine is as intriguing as it is comforting. No matter what, you'll find something to take home.