American Grocery
If you think that Jungle Jim's is all about International, think again! We have a massive selection of regular grocery items and great bargains throughout the store! Plus, we always seek to carry full lines of the products you love, not just the best sellers. When you shop for your weekly groceries at Jungle Jim's, you'll see selection that you don't see elsewhere as well as deals that will surprise you.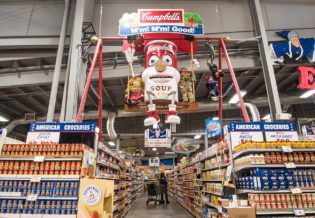 American Grocery
Sure, we have tens of thousands of products from around the globe, but Jungle Jim's is more than just your gateway to the World of Food. We have everything you need and more in our American Grocery Department. Here, you'll find a formidable selection of everyday products at great prices to help you stock up, make it through the week, or for the one thing you need to complete tonight's dinner.
Best of Cincinnati winner!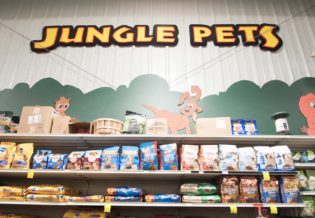 Pets
Like many of the departments inside Jungle Jim's International Market, our Pet Department could be a store all on it's own. Over 10 aisles are filled top to bottom with everything you need for dogs, cats, birds, small pets, and more.
Whether you're looking for food, treats, medications, toys, or other accessories, we offer not just a great selection, but great values, as well. If you own a pet, are bringing a new one into your family, or know someone who does, this is the place for you.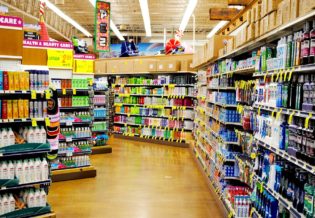 Health & Beauty
Looking for every day health care items, hair care products, vitamins, and over-the-counter medications? Our Health and Beauty Department has you covered. Stocked with everything you need.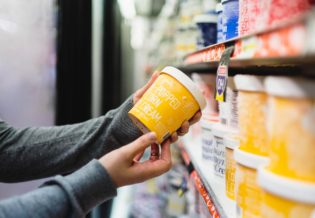 Frozen
Sure, we have a lot of international items, but we know that every day shopping is an important part of the Jungle Jim's experience. Stepping into the Frozen Foods Department, you'll find all of your traditional weekly favorites – and, of course, a few surprises. Frozen veggies, meals, and more, it's all about convenience and quality.
For those feeling a bit more adventurous, we suggest checking out our Craft Ice Cream aisle. Filled with delectable frozen treats from local, regional, and national producers, there's a flavor for everyone.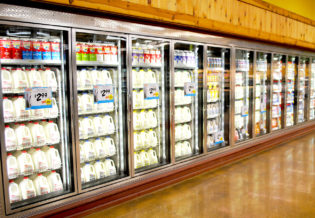 Dairy
Quality, value, and selection are important at Jungle Jim's, no matter which department you're shopping. So when it comes to our Dairy Department, we want to make sure our shelves, coolers, and refrigerators are stocked with everything you need to make it through the week (and beyond).
Be on the lookout for great weekly deals on your favorite local brands and farmers, and our very own Private Label items – you don't have to break the bank to eat well!