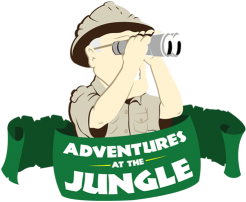 Holidays at the Jungle – In-House Smoked Fish, Made Fresh for You!
Back to feed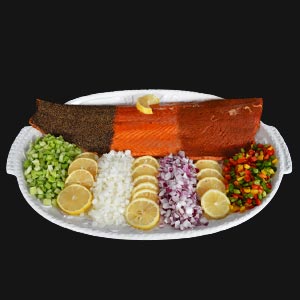 Shortly after I started at Jungle Jim's, in 2008, the person who did all of our in-house smoked seafood retired and I inherited the job. Before he left he taught me how to brine the fish, as well as the proper amount of time and temperatures to smoke each one. At that time we only had 3 types of smoked salmon (regular, cajun and peppered), along with cod and haddock. Excitingly, I was allowed to experiment and try new types of fish and flavors.
One of first hits was our popular smoked salmon with brown sugar and honey. Our popular fish jerky, which happened by accident, was born from this particular recipe. I was trying to recreate a packaged product we had carried called "smoked salmon candy" and noticed that when the salmon was cut that small it had a dried quality to it that reminded me of jerky. I used my recipe for beef jerky and applied it to the salmon, and with a little tweaking it worked really well. We now offer salmon, tuna, shark and alligator jerky. Our full line of smoked fish now includes salmon, cod, haddock, bluefish, sturgeon, whitefish, sable, shrimp, mussels, scallops.
Around the holidays (right now, if you can believe it) we began creating full sides of smoked salmon with pepper, cajun and regular (pictured). This year, we're happy to now offer a range custom smoked fish. We can create a full side with all 3 flavors, or less, along with anything else you can think of (as long as we can get the fish you want, that is). All we need is a 48 hour notice and we can smoke it for you! Just call 513-674-6000 ext. 6114!
Bill C.
Seafood Department