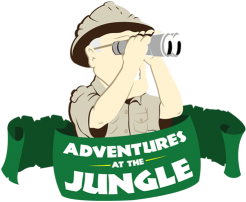 10 Things To Get You FIRED Up for Weekend of Fire!
Back to feed
This year's Weekend of Fire will be our BIGGEST and BOLDEST yet. More booths, more food options, and we're even expanding the festival and letting it take over the Greenhouse in front of the store.
We're excited, of course, but we wanted to make sure you were as excited as we are! Check out 10 things to get you fired up for the biggest Fiery Foods Show in the region!
---
Samples, samples, samples… And did we mention samples?
You read that right! Lots of samples can be found throughout the show – try as much as you want. The best part? If you fall in love with something, you can buy it right then and there, directly from the vendor!
No way, no how. Sure, it's called Weekend of Fire, but there's so much more to this two day, flavor filled ode to all things spicy! Salsa, mustard, spices, rubs, BBQ sauce… and, of course, hot sauce all get their time in the limelight.
This is a true spectacle of an event… We might even go so far as to call it SPECTACULAR. Look for all kinds of entertainment while you're sampling and enjoying yourselves! Face painters, stilt walkers, a DJ in the Greenhouse, a free photo booth, and more. It's a big, weird, and FUN weekend!
It's big, weird, fun and… family friendly?!
Weekend of Fire is ABSOLUTELY family friendly! In fact, we think it's one of the best events we have to enjoy with family and friends. Seriously, look at that smile!
Over the top displays galore!
Just like the inside of Jungle Jim's International Market, we encourage those participating in our Weekend of Fire to go BIG and BOLD! We love that they're having so much fun, and can't wait to see what they cook up for this year's event!
The one, the only… Arena Of Fire!
Unless you've witnessed these contests firsthand, you have NO idea how much fun they can be! If you think you have what it takes (and like it really, really hot), you can sign up to enter any of the contests we have lined up (as long as you're over 18). Otherwise, just sit back, relax, and enjoy the chaos!
Cool down with spicy drinks (and also regular drinks)!
We'll have a bevvy of beverages available for purchase – keep it spicy with concoctions like the below, or grab a beer from any of the several booths we'll have spread throughout the festival. You have to tame the heat and quench your thirst somehow, right?
Awards! In the shape of fire hydrants?!
Some of those at this year's event have been a part of Weekend of Fire for a long, long time. Papi Joe's is a perennial favorite, and has amassed a sizable collection of ribbons and Fire Hydrant trophies. Want to know how YOU can choose who gets the next big Weekend of Fire award? Keep reading!
WOFi Awards – YOU decide who takes them home!
Tell us who your favorites are by voting for them, and we'll give ribbons and Fire Hydrant trophies to the winners. And trust us – they LOVE them.
Meet the Man, the Myth, the Legend – Pepperologist Don McBride
Really, is there any better reason to go than to hang out and talk hot sauce with our resident Pepperologist, Don McBride? Sure, all the hot sauces you can actually try are great, but Don? Don's one in a million.
Join us for this year's Weekend of Fire on October 7 & 8 at the Oscar Event Center in Fairfield, Ohio.
We'll see you there!