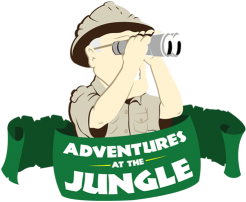 Posted: 12/16/2017
Categories: Wine
It's been a helluva ride this year for me, both professionally and personally. I've (almost) realized a concept I've had in my head for the better part of 15 years thanks to my awesome boss, tasted countless wines as a member of Jungle Jim's Four Horsemen of Wine (my nickname for Ed, Todd, T.J. and myself), and met so many great people coming through the doors here at Eastgate. To everyone who has been or became a Jungle Jim's patron, especially the folks coming out to our Eastgate store, I am eternally thankful for each and every one of you.
Personally it's been an equally crazy adventure. Many moments of triumph tempered with some sobering moments of realization that remind one they can never be too thankful for this life, no matter how tough it may be. I've lost a few dear friends this year, and those moments of grief have made me deeply appreciative of the amazing people who have come into my world and lifted me up at a time when I needed it most. The list is too long to name each and every person but I can honestly say I am eternally grateful for each and every one of you. I cracked the shell again and began singing after 24 years, which led me to record in Nashville this year and audaciously audition for America's Got Talent to boot. (I didn't move on but that's okay.)
The end of the year also brought a few surprises wine-wise, a few treats that we were able to taste:
Dunn Cabernet Sauvignon Napa Valley 2014. Randy Dunn is a bad mutha… (scolding back-up singers whisper "shutyermouth")… I'm just talkin' bout Randy Dunn… anyway, I digress. This was a day open when we tasted and it was still tight as a drum. Bright black fruits, oak spices, leather, tobacco, all peeking out from behind the curtain, waiting for its big moment. Really impressive.
Lokoya Cabernet Sauvignon Howell Mountain 2014. As with the Dunn, this was exceptionally bashful, only hinting at the beauty this will be. Promises of voluptuous black fruits, black pepper, cedar, cigar box and oak spices are but whispers in your lover's ear right now. Patience will be rewarded.
Chimney Rock Cabernet Sauvignon Stag's Leap District 2014. I've really become a fan of Chimney Rock over the years and this one, while also very shy, is really, really good. Big, bold blackberry and black currant fruit, hints of roasted figs, black pepper, graphite and tobacco, this is rich and powerful, with the promise of more down the road.
Pieve Santa Restituta Brunello di Montalcino 2012. This is a really impressive effort. Loads of berry fruits, juniper, rosemary and turned earth notes. It's Gaja so it's going to be phenomenal.
Ca'Marcanda Promis 2015. Merlot, Syrah and Sangiovese. I love this wine. A Super-Tuscan red that is different from the others, it's medium-to-full-bodied display of blue and red fruits, dried herbs, light spices, truffle and earth undertones give you satisfaction from start-to-finish.
Ca'Marcanda Magari 2014. More a Super-Bolgheri wine, this blend of Merlot, Cabernet Sauvignon and Cabernet Franc is superb! Black fruits, balsamic, rosemary, black truffle shavings and cedar emerge to give you a haunting, seductive experience through and through. Glorious!
Ca'Marcanda Ca'Marcanda 2013. Aw lawdy lawd! Merlot, Cabernet Sauvignon and Cabernet Franc show up to deliver a ridiculously delicious red blend. Swings for the fences and delivers 4 runs at the plate! Dark roasted coffee, black fruits, red fruits, spice cake, cocoa beans, leather and fresh-cut cedar. This will have you humming love songs to yourselves in the morning.
Gaja Barbaresco 2012. Angelo Gaja didn't do any of his single vineyard releases in 2012 because they just weren't good enough for him, so a lot of that fruit ended up in here. Mind-blowing delivery of black cherry, raspberry, crushed violets and baking spices reveal themselves here. Just out-of-this-world good.
Laurent Perrier La Cuvée Brut NV. The newly-revamped Laurent Perrier is a breath of fresh air, with a vibrancy that detaches its tether to the world and leads you floating toward the ethers in a dreamy, euphoric state. Fresh and effervescent with its lemon meringue, toasted baguette, green apple skin and orchard fruit mousse, it's a beautiful Champagne.
Pauillac du Chateau Lynch Bages 2012. Look for this wine in the store soon. This is an outstanding Bordeaux, especially for around the $25 range. A steal really. Full-bodied, rich, bold black fruits and spices. It overdelivers, believe me.
Chateau Villa Bel Air Graves Rouge 2012. More Merlot in this blend than the aforementioned Pauillac, this gives you a softer, more romantic side of Bordeaux, with poised notes of black cherry and red raspberry, light herbs and spices, hints of smoke and light wood undertones. Very pretty wine.
Flora Springs Trilogy Napa Valley 2014. Predominantly Cabernet Sauvignon with Merlot, Malbec and Petit Verdot rounding out the blend. This has always been one of my favorite proprietary reds from Napa. Juicy red and black fruit, espresso, licorice and tobacco come to mind.
The Vineyard House Cabernet Sauvignon Napa Valley 2012. A pretty new entry into the Napa Cab sweepstakes, this is softer, kinder and gentler with its plush blackberry/plum delivery, hints of baking spices and vanillin oak. Pretty in the nose and velvety across the palate.
If this year is any indication of what 2018 is going to be like, imagine a rollercoaster travelling twice its normal speed, with no breaks, newly-created, untested track, only running at night during a total eclipse, with EDM blaring in the background, with an endless supply of wine. Yeah, I'm in. Let's ride!
​I know, I know. Always the hopeless eccentric romantic…
We'll be back first of January so in the meantime, peace be with you all. Be safe. Drink responsibility. Merry Christmas! Happy Hanukkah! Happy Holidays! And to quote a line from a radio spot of old: to all you agnostics out there, enjoy the mistletoe!"
See you in 2018!