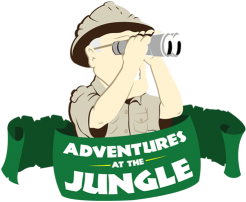 April 2017 Hot Sauce of the Month – TGI Fridays Ghost Pepper Sauce
Back to feed
​This month, we're excited to let you know that you can now take home some great sauces that were, up until now, only available when you visited your local TGI Fridays. Not only can you grab this delicious Ghost Pepper Sauce, we also have several other hot and BBQ sauces available for you to add to your favorite wings or whatever you might use hot sauce or BBQ sauce for (we don't judge).
One thing to mention up front: this might be a "ghost pepper" hot sauce, but don't worry – the heat is actually closer to that of a habanero, maybe less so. If you're looking for tear-inducing, sweat producing experience, this is not that hot sauce. However, the heat is there, and we have to say, so is the flavor. We can see why they bottled this and decided to sell it. Warm and savory up front, the ghost pepper creeps up and lingers, but never to the point of supreme discomfort. It's a hot sauce, after all, so you're eating it for the burn!
I talk a bit more about this hot sauce above, so be sure to check out the video and share it with your friends! Enjoy this one, and keep it hot!
Don M.
Jungle Jim's "Pepperologist"