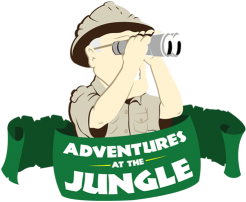 Posted: 11/25/2017
Categories: Wine
I was remembering my first gig as a wine and beer buyer the other day, out of nostalgia, retrospect, I don't know. It was a long time ago. I was still at the beach (Myrtle Beach, South Carolina that is) and the place was called Latif's Bakery and Café. If I remember right, it was on Business 17 and 61st Street N. It mostly served lunch, opening for dinner only a few days a week during the summer. It had a respectable beer and wine list for being as small as it was, and I remember the house wines being E. Guigal Cotes-du-Rhone Blanc, Rouge and Rosé.
I always thought it funny that the owner asked me to do the ordering, as I was just a busboy, working days while I was singing in a band at night. I didn't know much about buying for a restaurant at the time, and I still remember getting yelled at more than a few times for ordering too much, or not enough. The place had no inventory control system in place – it was just common sense – but back then, I was just thrown to the proverbial wolves, left to figure all that out on my own.
I would inevitably move on, and move into other jobs, and even other states, before finding myself buying for a living beginning in 1997. It's a bit ironic, me as a buyer. It's definitely not what I envisioned doing with my life right now – when I was a kid, I pictured myself a Navy Commander believe it or not. This is a job you are forced to learn and relearn everything every single day. It is not just about drinking wine and regurgitating facts about wine regions and wine makers and vintages and winemaking techniques, but there is product knowledge, identifying trends, knowing your market demands, accounting, marketing, social media, politics, law and so much more. You have to understand that in this business, it would almost certainly take an act of Congress and an amendment to the U.S. Constitution for things to change. It is a weird, convoluted mess and yet, I wouldn't have it any other way. Chaos. I eat that for breakfast.
So in the quiet moments, the lulls that come with far greater infrequency than I care to recognize, are the justifications for why I do what I do. Back when I spoke of the
Comte de Taittinger Rosé
, I mentioned hanging over at Jungle Jim's Fairfield with the Four Horsemen (my boss here at Eastgate, Todd Wiggs, the captain at the helm of the JJ's Wine Department and Fairfield's Beer & Wine Manager, Ed Vinson, and Ed's right hand, T.J. Askren) and Heidelberg's Dynamic Duo, Mary Horn and Stacey Meyer, and our little afternoon of Champagne. In the midst of that extravaganza, we revisited 3 amazing Champagnes from Pierre Morlet:
Pierre Morlet Brut Grande Reserve 1er Cru NV.
Exquisite orchard fruit and mineral from this blend of Pinot Noir and Chardonnay. Bright and revealing, seductive with its peach and red apple notes.
Pierre Morlet Brut Millésime 2007.
Gorgeous, creamy and airy with all this apple, pear and mineral, showing a bit of brioche and marzipan out in its periphery. A pillowy, brilliant Champagne.
Pierre Morlet Brut Rosé Grande Reserve 1er Cru NV.
100% Pinot Noir. Incredible hints of red apple skins, Bing cherries, fresh strawberries, hints of mascarpone and so much more. A lot of wine here, for not nearly what you'd expect to pay.