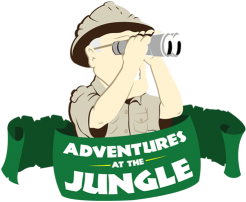 ​Now that November is upon us, it's high time we start thinking about what delicious libations to bring to bear for all of the forthcoming festivities. Thanksgiving, Christmas, New Year's, and all the merrymaking in between are full of opportunities for gastronomic indulgences, so you need beers that will hold their own against such hefty fare.
Finding one single beer to pair with everything offered at a typical holiday meal is fairly impossible, as the courses run the gamut of textures, flavors, and intensities. Bearing in mind that achieving perfect harmony across the board will be tough, the best course of action is to have plenty of flexible, food-friendly beers on hand that will pair with lots of different foods. For main courses, I find French biere de garde like Trois Monts Amber, saisons like Boulevard Tank 7, and abbey dubbels like Westmalle Dubbel can really shine. While all substantially different, all three beers (and the styles they represent) have deep and complex flavor profiles to create contrast and harmony with the foods you eat while being acidic and nimble enough not to overwhelm your palate.
When it comes to appetizers, light snacks, and the necessary palate cleansing between courses, I recommend having a lighter option or two on hand. Pilsners like Ayinger Bavarian Pils and hefeweizens like Sierra Nevada's Kellerweis are crisp, refreshing, and easy to drink. They might just be the thing that keeps you from getting bogged down in the endless stream of heavy, rich holiday foods.
Dessert is the favorite course of many, including yours truly, and offers the perfect opportunity to break out your biggest, richest beers. A great barrel aged beer like Founders Backwoods Bastard or an imperial stout like Epic's Big Bad Baptist will be perfect with lots of hearty cheeses and chocolate desserts. Dessert is also the time to break out your favorite holiday beer. For a more interesting pairing, try chocolate or cheesecake with a fruited lambic to create lots of points of contrast.
Well there you have it, your primer on holiday beers! Choosing beers, like so much of what we do during the holidays, can seem daunting. Remember to take a deep breath and keep in mind that holidays, food, and beer are all supposed to be fun and joyous opportunities to come together and relish our shared humanity! Plus, if picking out holiday beers feels overwhelming, the friendly beer nerds at Jungle Jim's are happy to make recommendations. After all, beer is kinda our thing! Cheers!
-Eric, Eastgate