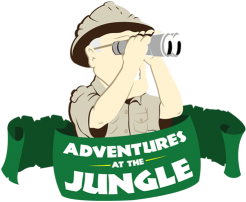 The holidays are a time of happiness, joy… and usually a fair amount of stress. To mitigate some of this stress, remember that all beer geeks (like yours truly) love to receive beer as a gift. This makes gift giving for the beer lover in your life extra easy. For the inside scoop on some great sudsy gifts under the tree this year, read on to learn more about some of the awesome options available in the Jungle.
The Oklahoma-based craft beer darlings at Prairie Artisan Ales have put out a great gift set this year. Their pack includes two bottles of their spiced imperial stout Bomb, as well as the holiday spiced variant Christmas Bomb and a logo stemmed glass to better enjoy them. Both beers are super delicious and pretty heavy duty, weighing in at 13% ABV. They usually run $8.99 per bottle, so getting 4 of them plus a great glass in this gift pack for only $33.99 is a great deal.
If the beer lover in your life is also a Game of Thrones fan, then we have a gift set that's sure to help ease some of the pain from that final season. This collector's edition features three 750ml bottles, one each of Fire & Blood, Winter is Here, and Take the Black, plus a chalice. The packaging is pretty slick and is sure to be a great piece of memorabilia. Just $29.99 for the set.
Moving across the pond, we have a gift set from German brewery Weihenstephaner, which is located in the Bavarian town of Freising. Weihenstephaner purports to be the oldest brewery on Earth, dating back to 1040, and they produce some of the finest beers you'll ever have the pleasure of drinking. This gift set includes 5 bottles that are all 500ml (16.9oz). You'll get one each of the Original Premium Munich Helles Lager, the Vitus weizenbock, the kristall weissbier (essentially a filtered hefeweizen), the hefeweissbier dunkel, and their iconic hefeweissbier, the classic hefeweizen. This gift set also includes their world-famous tall and slender glass, perfect for highlighting all their lagers and wheat ales. $16.99 and it can be yours today!
Last, but certainly not least, among the gift sets I want to highlight is my personal favorite— a gift pack from the venerable Trappist brewery Westmalle. The monks at Westmalle have been producing world-class beers since the mid-19th century and their craftsmanship is beyond compare. All their beers are bottle-conditioned, authentic, and stellar examples of their respective styles. The gift set includes 2 bottles of their Dubbel and 2 bottles of their Tripel. The Tripel actually has the distinction of being the world's original tripel. That's right, they invented the style and we can definitively say that because the Tripel only dates back to 1932 when the Westmalle monks decided they wanted to brew a golden beer to coincide with an emerging desire for golden beers in general. 87 years later, Westmalle's Tripel is still a paragon of the style and serves as a blueprint for anyone wanting to brew a Tripel of their own. These beers, plus 2 Westmalle chalices, are $23.99. This is my absolute favorite gift pack ever and I'm sure any beer lover would be thrilled to find it on Christmas morning!
I hope these suggestions have helped. The holidays can be overwhelming and gift buying adds to the headaches. This list isn't really meant to be an advertisement— I genuinely love all these gift sets, think they make great gifts, and hope that your holidays are a little brighter because of them. Cheers!
-Eric Dunaway, Certified Cicerone®️