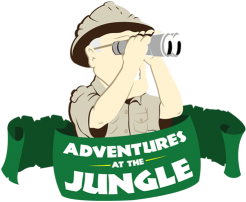 Beer Department: So much more than a bottle shop!
Back to feed

These days it can be pretty tough to decide where you're going to buy your beer. Even the local gas station offers a few staples and breweries are keeping thirsty customers coming back with a near endless stream of bottle and can releases every week. So what's an intrepid bottle shop to do?
It's no secret that we like to do things big here in the Jungle. Forget that old mantra of "something for everyone"— we try our darnedest every day to be everything for everyone. That relentless drive to continue taking care of our customers is what makes working here so fun and rewarding. We've carried the largest selection of packaged beer in Ohio since 2003 when Fairfield underwent a major expansion. Having the most beers possible isn't enough though— we know that you, the customers, want more. So we've loaded both our beer departments with respected beer experts who love to help you find your next favorite beer and maybe impart some geeky knowledge along the way.
That isn't enough either! In our pursuit of being the best beer store ever, we've installed dozens of draft beer options for drinking in store or taking growlers home. Since we know that beer is meant to be fun, we've also been hosting weekly Pint Nights for years, plus a litany of festivals to cater to every taste. Heck, we've even taken busloads of customers on trips to Lexington and up into the Midwest for weeklong tours of breweries.
I know this all sounds like we're just patting ourselves on the back, but it is more than that. We want everyone to know that we value being part of the Cincinnati community and the local beer scene. We're not some giant, faceless corporation. At the end of the day, we're a mom and pop shop that grew larger. We're independently owned and privately held. There is no corporate structure, investors, shareholders, or board of directors. There really is a guy named Jungle Jim who started this crazy place. We think on our feet and try to stay as responsive to our customers as possible. Want us to try something different? Just ask! You never know what might come to pass and we love tackling crazy ideas that no one else thinks will work.
Beyond our knowledgeable experts, huge selection, and friendly service, we're always looking for ways to expand what it means to sell beer in the 21st century. To that end, we've begun creating beers in collaboration with high-quality local and regional breweries. We have a yearly recurring partnership with Fifty West and have previously put our heads together with Platform, The Brew Kettle, and Listermann to bring unique, fun, and new beers to your lips. We're especially excited about our upcoming collaboration with MadTree Brewing Co. The plan is to brew a fruited gose that will be released in June both on draft and in 16-ounce 4-pack cans for all your summer drinking needs! We love you guys, quite genuinely, and while I can't speak for everyone, I know that I come to work every day with the goal of getting every customer to love Jungle Jim's as much as I do. We want to be your resource and your go-to spot for all things beer, so never be afraid to seek us out or ask questions— we're here for you. Cheers!
Eric, Dunaway
Certified Cicerone®