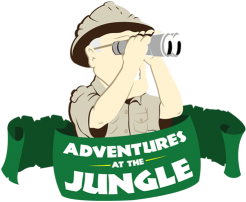 Blair's Death Rain Habanero Potato Chips – Yep. They're Hot.
Back to feed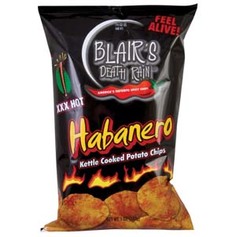 Coming from a company called Blair's Death Rain, these kettle cooked habanero potato chips are as hot as you'd expect – maybe hotter. But, like all good, spicy things, they certainly don't hold back on flavor.
Made in small batches, each bag is filled with only the best potatoes to be found. When they're combined with Blair's proprietary blend of spices, they become something exquisite! Tangy, flavorful and savory, the heat from these chips sneaks up on you. Once it makes itself known, though, there's no going back.
Each bag is filled with chips covered in the spice blend, but, like all chips, some of those spices find their way to the bottom of the bag. One recommendation we've seen is to use that extra bit of spiciness to add some flavor and heat to your hamburgers or other foods, like chili or meatloaf. We have no doubt that it will be both interesting and delicious.
Stop by and grab a bag of these awesome chips while you can. They won't last long!
Don M.
Jungle Jim's "Pepperologist"