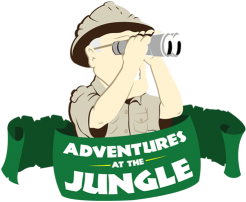 Candy of the Holidays, Courtesy of Natural Foods
Back to feed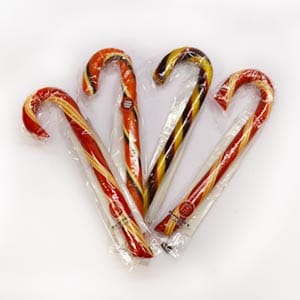 I am sitting at my desk in Jungle Jim's International Market getting ready to write an article for our newsletter. It's hard to believe tomorrow is Christmas! I pick up one of the many flavors of Hammond's All Natural Candy Canes that are spread out in an array of colors across my desk and my memories sweep me back to a kinder, gentler time.
I remember back to my childhood days when I would wake up on Christmas morning and discover all of the wonderful things left for me under the tree! Hanging from the mantle would be my stocking with a candy cane draped over the top. To me that has always been the "Candy of Christmas!"
Here at the Jungle we carry the very best all-natural candy cane around – HAMMOND'S!
The Company began making candy 90 years ago with its founder Carl T. Hammond, Sr., whose motto was "Nothing is more important than quality." That still holds true today. Hammond's all-natural candy canes are free of artificial flavors, artificial colors, and corn syrup.
There are flavors for every taste. From the traditional Mint and Cinnamon, to Cherry and Strawberry. There are even more unconventional flavors such as Pomegranate, Ginger Bread, Pumpkin Pie and Root Beer. With so many DELICIOUS flavors to choose from, they are the perfect size for stuffing a stocking or hanging from your tree.
So stop by our Natural Foods Department and stock up on Hammond's All Natural Candy Canes – "The Candy of Christmas, the memories of childhood."
May your holiday season be wonderful and may this be your best Christmas yet!
Tom S.
Natural Foods