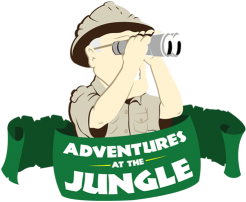 Cheese Shop Expert Picks: Woodside Cheese Wrights
Back to feed

This week we're featuring an Australian-based cheesery known for their high-quality handcrafted goat cheeses. Located in South Australia, Woodside Cheese Wrights products are creamy, consistently flavored, and uniquely delicious! They specialize in making goat, cow, and buffalo milk cheeses, and have been recognized for their unique product packaging. They've also won several awards for their cheeses and their current head cheesemaker, Kris Lloyd, has been the recipient of multiple prestigious honors recognizing her cheese-making expertise.
Woodside Cheese Wrights is known for making chevre, which is another name for goat cheese. If you love cheese, but haven't tried chevre, you absolutely need to give this cheese a try! Chevre is creamier, lower in fat, and higher in vitamin A than cheese made from cow's milk. For many people, the lower fat content makes this cheese easier to digest.
Woodside Cheese Wright's chevres are made using local goat milk from Towerview and Oskjberg goat dairies. The milk is gently pasteurized, then is set overnight using a traditional cheese-making process called the long set method. Once this is completed, the curds are removed and drained in a ten-day process.
We currently sell four varieties of Woodside Cheese Wrights products: Goat on a Hot Tin Roof, Lemon Myrtle Chevre, Saltbush Chevre, and Swag. Each one of these cheeses in a chevre, or goat cheese, and is seasoned with a unique blend of spices and herbs. For this time of year, I recommend the Lemon Myrtle Chevre. Lemon myrtle is an aromatic plant with a distinctive and complex flavor, which makes it the perfect partner for this chevre. The lemon flavor is distinct, but still light. The Lemon Myrtle Chevre pairs well with fresh apples and pears, or can be enjoyed on its own, making it perfect for a springtime picnic.
Woodside Cheese Wrights actually won an award for their Swag cheese. In 2005, Swag was awarded the Gold Medal at the Sydney Specialists Cheesemakers Show for its "perfect balance of creaminess and acidity." This cheese is interesting because it's flavored with a light dusting of ash. The ash helps to reduce the acidity on the surface of the cheese and improves the complexity of flavor. This is an unusual selection, but one you don't want to miss. This is delicious on flatbread or on its own with a glass of white wine.
Interested? Stop by today to pick up a Woodside Cheese Wrights chevre for your next springtime soiree. These cheeses are located in the Jungle Jim's Cheese Shop in the Australian section and cost $9.99 for a 150g package. And as always, please let us know what you think! If you read our articles and try our recommended products, we want to hear back from you. Tag us in a photo on Facebook or on Instagram, Tweet at us on Twitter, or shoot us an email! We love hearing from you, so don't be a stranger!