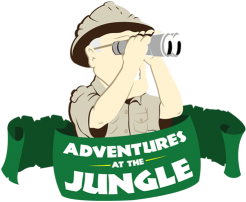 Posted: 1/6/2018
Categories: Wine
I try to find a song that will convey what I'd like to say about the bitter cold outside, but I guess "it's damn cold outside" will suffice. The heart and mind lingers toward thoughts of the warm summer sun, be it above sandy beaches and the bluest oceans, or desert hikes, or mountain lakes, anywhere warm will due. At least that's how folks like me get through these cold winter months: pining away for more temperate climates. If it were me, I'd be in a hammock by the beaches of Galerazamba, Colombia, the crashing of the surf my house music, a bucket of ice cold beer within grabbing distance, and not a care in the world in my head.
Dreams are nice sometimes…
Hitting the rewind for a moment, these wines glided passed my palate back before the Holiday insanity hit, and Jack Frost went on a psychopathic tear through these parts:
Boyer-Martenot Bourgogne Aligoté 2015. Aligoté (pronounced ah-lee-go-TAY) is the much-lesser-known white grape from Burgundy, the Jan Brady of white grapes you could say. Crisp and minerally with green apple skin and Meyer lemon notes with hints of flinty mineral undertones. Delicious!
Boyer-Martenot Meursault Les Charmes 1er Cru 2015. Hints of apples, blanched almonds and allspice emerge in this steely, minerally white wine. Very pretty expression of Chardonnay with plenty of acidity for all you acid freaks out there.
Bénédict & Stéphane Tissot Trousseau Singulier 2015. This really cool, nerdy red from the Jura is light-bodied but layered with all sorts of earthy, spicy, red berry fruit aromas and flavors. Really dig this wine.
Domaine Moulin-Tacussel Chateauneuf-du-Pape 2015. Dried herbs and hints of earthy red berry fruits emerge in this blend of Grenache, Mourvedre, Syrah, Vaccarese and Muscardin. Medium-to-full-bodied with rustic hints of mulberry, black cherry, lavender and wood smoke.