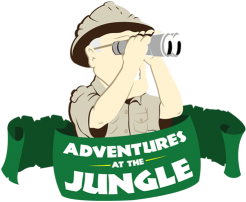 Jungle Jim's Cooking School Director. Leigh Ochs, has a wonderfully fun summer recipe for you today: Mango Yogurt Popsicles!
Recipe
1 cup plain or Greek style yogurt
1 cup heavy cream, divided use
¼ cup sugar
1 teaspoon vanilla extract
1 cup mango puree or canned Alphonso mango pulp
Juice of ½ lemon
Whisk together the yogurt, ½ cup heavy cream and the sugar. Stir in vanilla.
Whisk together the mango puree, lemon juice and the remaining ½ cup heavy cream.
Fill popsicle mold or paper cup half full with the vanilla yogurt. Top with the mango-cream mixture. Using a skewer, stir vigorously, until the mango puree 'bleeds' into the vanilla yogurt, creating pretty swirls.
Freeze until solid, preferably overnight.

Makes about 8, depending on the size of your molds.
​These are so easy to make and they're a great treat for the middle of the summer. We hope you enjoy!