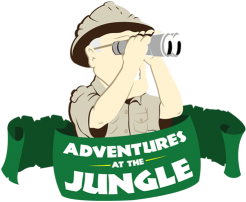 Posted: 12/2/2017
Categories: Wine
Kurt Cobain once sang, "Give me a Leonard Cohen afterlife, so I can sigh eternally." For those who don't know, Leonard Cohen, the raspy-throated poet/singer from Canada, was a lyrical marvel. For me, one of the last poets who spoke of love in its most vulnerable of tones, painting portraits of lovers out on the edge.
So it came to mind to me, from the first sip of Piper Heidsieck Rare Rosé, the Leonard Cohen song which sings: "Dance me to your beauty with a burning violin/Dance me through the panic till I'm gathered safely in." For me, it's hard to separate the lines between wine and poetry; for me they are one and the same.
So recently in the cellar, I came to try the aforementioned Piper Heidsieck, and a few other beauties from the Terlato portfolio:
Piper Heidsieck Rare Rosé 2007. This was a first for me: I had had the privilege of tasting the regular Rare Brut, but the Rosé, oh boy… this bright, rose-petaled cherry meringue with a smoldering embrace of raspberries, red apple skin, mineral and slightly-toasted brioche, I am bleary-eyed and half-dreaming in the arms of the morning sun.
Grgich Hills Chardonnay 40th Anniversary Napa Valley 2014. Baked apple pie, peach cobbler with hints of Chinese Five Spice, cherimoya and other exotic fruits that stir the soul from a long, dark slumber, I am a child on Christmas morn with this one.
Il Poggione Brunello di Montalcino 2012. Not very often you taste the stars in perfect alignment, but here it is, dancing sultrily upon the palate, with its echoes of Shahrazad with its aromas of dark fruits, roasted walnuts, cedar, rosemary and balsamic notes emerging from each and every sip. It's a mystery, just a mystery.

Maxville Cabernet Franc Napa Valley 2014. I am a sucker for a good Cab Franc. A true blue Cab Franc nerd. And this one was like a gift from the gods. Blueberry, cranberry and hints of nutmeg, vanilla and crushed violets, I am reminded of summers with the air filled with the smell of flowers and the sky of sunshine.
Maxville Petite Sirah Napa Valley 2014. The wonder of discovery hit me full bore with this dark beauty. Smoky notes of plums, chocolate, blackberries and dark spices and I find myself in the moment of my first passionate embrace. Yeah, it's that good.
I must concede wine can be problematic for me; the blurred lines often lead me to forgot the commodity aspect of the wine – I mean I sell wine for a living. I get caught up in the artistry, the poetry, the magic of wine and, being a creative soul myself, I lead with that, and the price tags and commerce of it all fall by the wayside sometimes. I guess I just can't help being such a dork about it. And of course, it always ends up being influenced by the company I keep. Dance me to the end of love indeed.
​