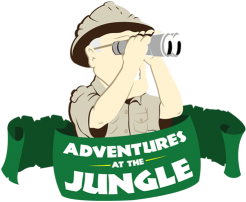 Discoveries at the Jungle Oktoberfest Edition: Bechtle Noodles and Hans Freitag Cookies
Back to feed
Oktoberfest has a rich history dating back to 1810, when Crown Prince Ludwig married Princess Teresa of Sassonia-Hildburghausen. They invited all of the citizens of Munich to attend the celebration, which was held in the fields in front of the city gate. From that year on it became an annual celebration, which then evolved into the Oktoberfest that we know today.
Now, Oktoberfest is celebrated around the world. Coincidentally, Cincinnati actually hosts the second largest Oktoberfest second only to Munich itself! Since we have such a deep German heritage here in Cincinnati, we thought taking some time out this month to celebrate would not just fun and educational, but delicious, as well!
Prost! 
Bechtle – Noodles​
These traditional German egg noodles can be hard to find outside of Germany, but we have them in stock and ready for you! These noodles are made with durum wheat semolina and fresh eggs, which gives them a rich, full taste. Alb Gold Pasta Company has been manufacturing these noodles since 1968 and the founder of the company actually invented the machine that makes spaetzle.
Where you can find these: Fairfield Location: Orange 19 // Eastgate Location: Yellow 6
If you're wondering how much beer is consumed by the 6 million people that go to Oktoberfest each year it's 1.8 million gallons of beer!
​These delicious bags of cookies contain an assortment of biscuits and wafers. From chocolate and vanilla covered and jelly filled, all the way to simple butter biscuits, everyone will find something they love. Hans Freitag has been making cookies and biscuits since 1956!
Where you can find these: Fairfield Location: Orange 19 // Eastgate Location: Yellow 6
​Statistics say that roughly 70% visitors to the Oktoberfest Munich come from Bavaria, 15 % from the rest of Germany and 15% from European countries, the US, Australia and Canada.