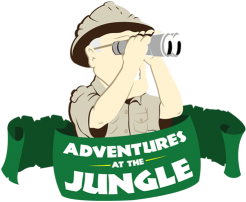 Discoveries at the Jungle Oktoberfest Edition: Hengstenberg Mustards and Lorenz Snacks
Back to feed
Oktoberfest has a rich history dating back to 1810, when Crown Prince Ludwig married Princess Teresa of Sassonia-Hildburghausen. They invited all of the citizens of Munich to attend the celebration, which was held in the fields in front of the city gate. From that year on it became an annual celebration, which then evolved into the Oktoberfest that we know today.
Now, Oktoberfest is celebrated around the world. Coincidentally, Cincinnati actually hosts the second largest Oktoberfest second only to Munich itself! Since we have such a deep German heritage here in Cincinnati, we thought taking some time out this month to celebrate would not just fun and educational, but delicious, as well!
Prost! 
Hengstenberg – Mustards, Pickles, & Vegetables
​Boasting "real taste and traditional quality," this German mainstay offers a variety of packaged goods to take any meal into the heart of Bavaria. Mustards, pickles, other classic German sides like sauerkraut, find out for yourself just how delicious their products are!
​Where you can find these: Fairfield Location: Orange 19 // Eastgate Location: Yellow 6
Did you know? ​A common misconception about Oktoberfest is that it is a German thing. Of course, Munich is the centre of all Oktoberfest activity, but it is actually reflective of Bavarian food, clothes and drink.
​Lorenz first introduced peanut flips to the German market in 1963. These delicious curls have been on sale in France since 1960 under the name "Curly." These snacks are crispy but then they melt in your mouth with a rich peanut butter flavor.
Where you can find these: Fairfield Location: Orange 19 // Eastgate Location: Yellow 6
Did you know? All the beer at Oktoberfest, is brewed in Munich only. A hard-and-fast rule which is followed by breweries allowed to participate. All in all there are six breweries who have been given rights to serve beer at the festival, each of which have their own tent where only their beer is served.