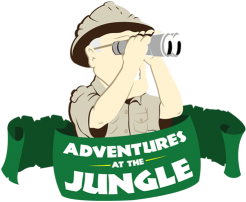 Discoveries at the Jungle Oktoberfest Edition: Meica Jarred Sausages and Ritter Chocolate Bars
Back to feed
Oktoberfest has a rich history dating back to 1810, when Crown Prince Ludwig married Princess Teresa of Sassonia-Hildburghausen. They invited all of the citizens of Munich to attend the celebration, which was held in the fields in front of the city gate. From that year on it became an annual celebration, which then evolved into the Oktoberfest that we know today.
Now, Oktoberfest is celebrated around the world. Coincidentally, Cincinnati actually hosts the second largest Oktoberfest second only to Munich itself! Since we have such a deep German heritage here in Cincinnati, we thought taking some time out this month to celebrate would not just fun and educational, but delicious, as well!
Meica – Jarred Sausages
Germany's #1 brand of jarred sausages – and for good reason. Smoked over beechwood, convenient, and with no artificial colorings or additives. Founded in 1908, Meica is still family owned!
​Where you can find these: Fairfield Location: Orange 19 // Eastgate Location: Yellow 6
Did you know? Today the biggest icon of the event is beer. But Beer was introduced to the festival only in 1880. This was also the first year a bratwurst producer was invited to the festival to provide food. It received such a warm welcome, that the tradition continued and became the chief celebration in modern times.
Ritter Sport – Chocolate Bars
With a wide variety of bars to satisfy the sweet tooth of anyone craving chocolate, Ritter Sport Chocolate Bars were originally designed to fit in the pocket of then popular sport jackets! While that style of jacket may have fallen out of favor, these awesome chocolate bars most certainly have not.
​Where you can find these: Fairfield Location: Yellow 8 // Eastgate Location: Yellow 6
Did you know? The largest official Oktoberfest celebration in the United States is held in Cincinnati, Ohio, and boasts over half a million visitors to their celebration every year.