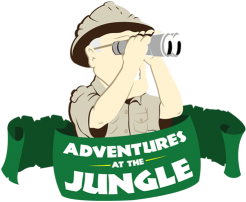 Discoveries at the Jungle: Oktoberfest Edition!
Back to feed
Welcome to Discoveries at the Jungle, where each month we'll take a look at some of the most interesting, flavorful and sometimes bizarre international items Jungle Jim's has to offer. This month, we're featuring items from Germany in celebration of Oktoberfest! Some past focuses this year have been coffee, tea, snacks, pasta, candy, cookies, condiments, and more! If you missed those posts, make sure you go back and give them a read.
Oktoberfest has a rich history dating back to 1810, when Crown Prince Ludwig married Princess Teresa of Sassonia-Hildburghausen. They invited all of the citizens of Munich to attend the celebration, which was held in the fields in front of the city gate. From that year on it became an annual celebration, which then evolved into the Oktoberfest that we know today.
Now, Oktoberfest is celebrated around the world. Coincidentally, Cincinnati actually hosts the second largest Oktoberfest second only to Munich itself! Since we have such a deep German heritage here in Cincinnati, we thought taking some time out this month to celebrate would not just fun and educational, but delicious, as well!
Prost! 
Combining the classic German flavor of authentic Dusseldorf-style mustard – crisp, clean, and sharp – with another classic, the beer mug, this comes packaged in a reusable beer mug shaped jar. Really, it's the best of both worlds.
Where you can find these: Fairfield Location: Orange 19 // Eastgate Location: Yellow 6
Did you know? In the hundreds of years that Oktoberfest has been going on it has only been cancelled 24 times. It has only been cancelled for war and disease outbreaks.
Cavendish & Harvey – Fruit Candies
While German cuisine might be best known  for it's more savory qualities, these delightfully sweet confections for Cavendish & Harvey are a great way to cleanse your palate without ruining your appetite.
​Where you can find these: Fairfield Location: Yellow 8 // Eastgate Location: Yellow 6
Did you know? ​6 million people attend Oktoberfest each year.