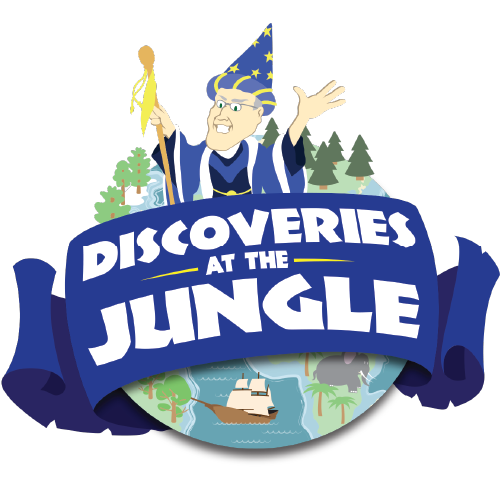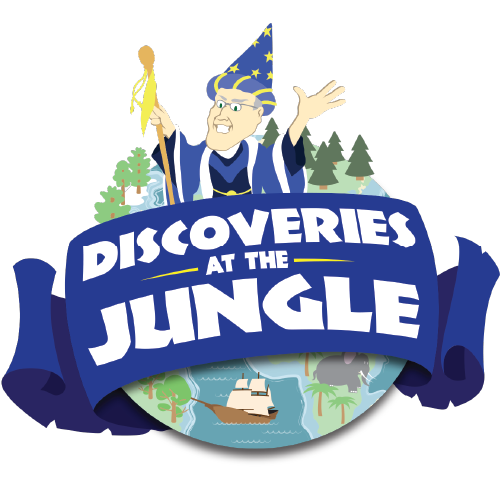 Discoveries at the Jungle
Helping you discover a world of food!
Discover Germany
This September, we're paying homage to Cincinnati's German heritage with Discoveries at the Jungle: Germany! Celebrate Oktoberfest with authentic German foods including sauerkraut, mustards, and frankfurters, or try your hand at making spaetzle or schweineschnitzel with featured recipes from our website. On the blog, you'll find dessert recommendations from our bakery as well as a brief history of Oktoberfest with a quick guide to 4 of the best Cincinnati Oktoberfests to attend this September. Plus, this month's Expert Picks and 90+ Rated selections from our Beer Department are all authentic German or Oktoberfest-style beers! What are you waiting for? Grab your chicken hat, put on your dirndl or lederhosen, and get ready to party through Oktoberfest with authentic German foods all month long!
---
Your Guide to the Cincinnati Oktoberfest Season
It's that time of the year again! Summer is coming to a close (even though it's still miserably hot outside), and it's time for a new era of 2019! If you're a Cincinnati native, you're probably well aware of the season that is now upon us. It's time for Oktoberfest, the wonderful Cincinnatian German-American mash-up that glorifies beer-drinking, exalts the humble Cincinnati mettwurst to sky-high adulation, and compels normally boring adults to run amok with chickens and weiner dogs perched upon their heads!
Oktoberfest is a time-honored tradition that was brought to Cincinnati by German immigrants. First held in 1976, Oktoberfest Zinzinnati, the main downtown party, is now one of the largest Oktoberfest celebrations in America! In fact, it's the second-largest authentic Oktoberfest in the world, only ceding first place to the OG Oktoberfest celebration in Münich, which is where Oktoberfest first began in 1810. For the record, 2019 marks Münich's 186th Oktoberfest (if you're wondering why the math doesn't add up, that's because it was canceled some years due to war or plague). This year is Oktoberfest Zinzinnati's 44th annual celebration. However, that's just one festival. The cool thing about Cincinnati is that its prevalence of German heritage has resulted in an abundance of German organizations across the region, many of which hold their own Oktoberfests!
The good news: there's always something fun going on during any given weekend of September. The bad news: it's hard to pick which Oktoberfests to attend, which to ignore, and which to prioritize! But don't worry! At Jungle Jim's, we're here for you. Since we're Cincinnati's resident food experts, we know what we're talking about when it comes to huge German festivals celebrating food and beer! So, here's our guide to Cincinnati's Oktoberfests, including the best beers, the best foods, and the best bang for your buck.
---
Best in Beer
When: Friday, October 4 through Sunday, October 6.
Where: Cincinnati Donauschwaben Society at 4290 Dry Ridge Rd, Cincinnati, OH. It's in the Colerain Township area, just north of I-275 and west of State Route 27.
Why: Judging by reviews left by guests of previous years, many consider this to be the most authentic Oktoberfest celebration in the area. When you read the description on their website, it's easy to see why. They boast over 25 beers on tap, so you can try something new every time you go back for a refill! The beer is definitely the draw at this festival, but they have fantastic food, as well. Plus, with this Oktoberfest occurring relatively late in the game, it doesn't conflict with any of the other celebrations around Cincinnati!
How long: This festival is in its 27th year.
Admission: $3.00 per person. Children 12 years old or younger are free!
---
Best Free Festival
When: Friday, September 6 through Sunday, September 8.
Where: Goebel Park, 501 Philadelphia St, Covington, KY 41011.
Why: Visit the other side of the river for Covington's annual Oktoberfest! This Kentucky Oktoberfest has been held in MainStrasse Village for over 40 years and is a Covington staple. Mainstrasse, the home of the festival, was revitalized in the 1970s to pay homage to the area's German heritage and is now home to an assortment of German-style restaurants and shops. The area's green space, Goebel Park, even features a 100-foot tall glockenspiel that plays an animatronic puppet show every hour. This festival is free to attend and is a Covington tradition that is dear to many. P.S. If you can't make it to Oktoberfest, it's worth mentioning that MainStrasse also hosts an annual Maifest, another German festival involving great beer and food. Maifest is traditionally held to celebrate the arrival of spring and usually happens in late May.
How long: In 2019, the MainStrausse Oktoberfest is celebrating its 41st year!
Admission: Free!
---
Best in Authenticity
When: Friday, August 23 through Sunday, August 25.
Where: Germania Society of Cincinnati, 3529 W Kemper Rd, Cincinnati, OH 45251
Why: We chose Germania Society's Oktoberfest for "Best in Authenticity" because their popular Oktoberfest is actually the longest-running Oktoberfest in Cincinnati, beating Oktoberfest Zinzinnati by a full 5 years. Since the beginning, Germania has been dedicated to preserving Cincinnati's German heritage, and that commitment shines through in their yearly Oktoberfest. At this year's celebration, you'll find over 60 taps, a huge assortment of authentic German foods, live music, carnival games and rides for the whole family, and shopping!
How long: 49th year!
Admission: $5.00 per adults. Children 12 and younger are free. Free parking!
---
Best Biggest
When: Friday, September 20 through Sunday, September 22.
Where: Second and Thirds Streets, Cincinnati, OH 45202
Why: Coming in as one of the largest Oktoberfest in the world, Oktoberfest Zinzinnati is a yearly downtown tradition that draws hundreds of thousands of attendees to "Zinzinnati." Every year, the mayor of Münich makes an official declaration recognizing the Cincinnati Oktoberfest as the largest authentic celebration outside of Münich, and once you attend, it's easy to see why. Many Cincinnatians are descendents of German immigrants and German traditions are still alive and well in Cincinnati! This unique heritage especially shines through in the many food and drink options available at Oktoberfest Zinzinnati. The entertainment is great, too, with the always-adorable "running of the weiners" happening yearly on Friday, plus the world's biggest chicken dance on Sunday. And, as of 2019, the first day of Oktoberfest Zinzinnati has officially been declared a Cincinnati holiday, so take the whole day off and explore out the festival!
How long: 44th year!
Admission: Free!
---
This year, take some time to attend one (or all!) of Cincinnati's famous Oktoberfests and learn about the area's rich German history! And, while you're at it, enjoy some great food and beer! Here are Jungle Jim's, we've also got some exciting Oktoberfest events in the works, including specially themed Pint Nights. We also carry the largest selection of specialty German foods in the area, and we make from-scratch German desserts in our bakery year-round! Stop by to shop your favorite German foods all month long and after the festivals are over!
Discoveries at the Jungle
So what is "Discoveries at the Jungle"? It's our way to show you some of coolest, wildest, and most interesting foods from around Jungle Jim's! Each month, we curate a special selection of items from throughout the Jungle that we think you'll love! We have a dedicated space in each of our stores where you can find our featured products, plus, we have a wide range of information on our website about each month's theme. We can't wait for you try this month's Discoveries!
Past Discoveries
Take a look at our past Discoveries at the Jungle! From mint, barbecue, and even Holland-themed collections, we have it all! You never know what food could be your new obsession, but whatever it is, we're guaranteed to have it here at Jungle Jim's.