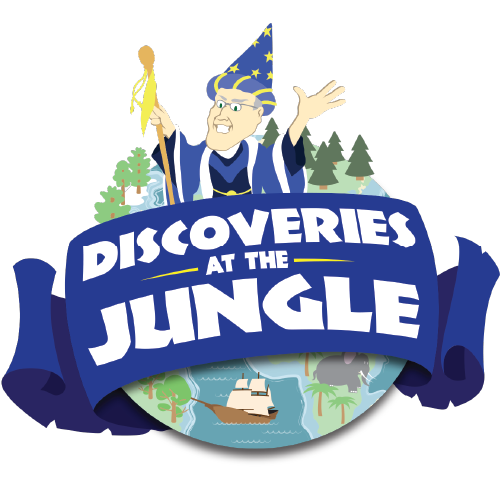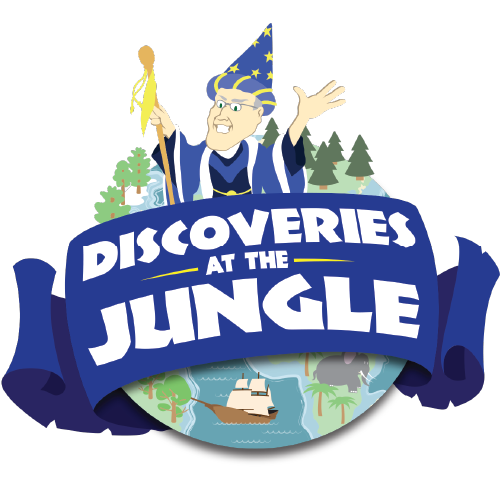 Discoveries at the Jungle
Helping you discover a world of food!
Discover Ohio
Step into your own backyard and discover hometown favorites with Discoveries at the Jungle: Ohio! This month, we're exploring everything the Buckeye State has to offer with local finds from all of Ohio's major cities, including Columbus, Dayton Toledo, Cincinnati, and, yes, even Cleveland. Ohio has a vibrant and unique blend of cultures, and you'll find that reflected in this month's featured products, which include Hungarian condiments from Toledo's Tony Packo's and Italian staples from Youngstown-based Gia Russa. On the blog, we've spotlighted some of our favorite local Ohio businesses from all across that state and made some recommendations for you. Plus, there's more to explore in-store! Since this month's discovery hits close to home, we'd love to hear from you. What are some of your favorite local Ohio foods? Share your favorite brands and recipes with us on Facebook, Instagram, or Twitter!
---
Discover Ohio with Local Favorites from the Buckeye State
Mackenzie Creamery
Mackenzie Creamery is an Ohio-based goat farm located in Hiram, a village to the southeast of Cleveland. Mackenzie Creamery was started by founder Jean Mackenzie, who always had a passion for cheese-making. In 2007, after attending just two cheese-making classes, Jean decided to turn her favorite hobby into her life's work, and founded Mackenzie Creamery. Fast forward ten years, and Mackenzie Creamery has become one of Ohio's favorite local businesses! Their goat cheeses have won several awards, and they continue to innovate, experiment with flavors, and produce consistently amazing cheeses.
One thing that I love about Mackenzie Creamery is their commitment to eco-friendly farming. In fact, before she founded the creamery, Jean Mackenzie worked in Ohio land conservation, so sustainability has always been important to her and to the company. Mackenzie Creamery rests on a beautiful, sprawling 30 acres in northeast Ohio, and the family-owned business is doing everything it can to take care of the land. In fact, in 2010, just three years after opening, Mackenzie Creamery was awarded with a Clean Ohio Agricultural Easement, meaning that the farm is now preserved in perpetuity with an agricultural easement. In 2011, their efforts were recognized once again when they were awarded with the Portage County Environmental Foundation Green Business Award. Since then, they've continued to practice eco-friendly farming, even leasing their land to local farmers who grow organic hay for the creamery's goats.
Jungle Jim's Recommends: Cognac Fig Chèvre
Tony Packo's
Tony Packo's began in 1932 as a small set-up selling sandwiches and ice cream. As the son of two Hungarian immigrants, Tony served a signature sandwich using Hungarian sausage, or Kolbasz, and his unique hot dog sauce. With the popularity of this newly-named Hungarian Hot Dog, Tony Packo's became an instant success, opening a full-scale restaurant in 1935. To this day, Tony Packo's is well-loved and even enjoyed an era of stardom when the restaurant was mentioned in six episodes of the hit show M*A*S*H.
Jungle Jim's Recommends: Hungarian Banana Peppers
Ohio Valley Beard Supply
Cincinnati-based Ohio Valley Beard Supply emerged as a solution to a common problem: scratchy beards. The two owners, Scott Ponder and Patrick Brown, teamed up in 2014 after both men experienced issues with dryness, itchiness, and scratchiness while growing out their beards. Ponder, who is a barber, quickly got to work and concocted an oil-based beard treatment to soften and soothe both men's bristles. After jokingly agreeing that the pair should team up and market their product, they got serious and looked into packaging. Then, Brown created a logo and Ohio Valley Beard Supply was born! Now, nearly five years later, Ohio Valley Beard Supply makes washes, balms, conditioners, elixirs, and mustache waxes. You can find their products in dozens of shops around the Tri-State and beyond, including both Jungle Jim's locations!
Jungle Jim's Recommends: Hemingway Black Label Soap
The Mustard Man
For years, the Mustard Man brought his homemade gourmet mustards to picnics, cookouts, tailgates, and potlucks with family and friends and they all said one thing: "Man, you have to do something with this stuff!" Finally, Tim decided to heed the advice of his supporters and began packaging and marketing his mustards. Now, the Mustard Man offers five distinct and delicious mustards flavors: Simply Chipotle, Simply Horsey, Simply Maple, Simply Peppered, and Simply Sweet. You can find all of these varieties at Jungle Jim's in the Hot Sauce section at either store!
Jungle Jim's Recommends: Simply Maple
Gia Russa
This well-known Italian brand actually has local roots! In 1948, Youngstown natives Alice and John Zidian founded the John Zidian Company, a family-owned and operated food wholesaler. For several decades, the company thrived by distributing a broad portfolio of Italian foods, including grated parmesan cheese. Later, in 1973, Alice and John's son Tom Zidian began working for the family business and found an opportunity to grow the company. Tom purchased a convenient store and began producing high-quality homemade pasta sauces. This was the beginning of the Gia Russa line! Over the years, Gia Russa expanded to include more and more authentic Italian foods and the items began to pop up in local and big-name grocery stores around the country! Now, over 70 years later, Gia Russa is still thriving and is one of the best Italian food brands on the market!
Jungle Jim's Recommends: Mostaccioli Rigati Pasta
Discoveries at the Jungle
So what is "Discoveries at the Jungle"? It's our way to show you some of coolest, wildest, and most interesting foods from around Jungle Jim's! Each month, we curate a special selection of items from throughout the Jungle that we think you'll love! We have a dedicated space in each of our stores where you can find our featured products, plus, we have a wide range of information on our website about each month's theme. We can't wait for you try this month's Discoveries!
Past Discoveries
Take a look at our past Discoveries at the Jungle! From mint, barbecue, and even Holland-themed collections, we have it all! You never know what food could be your new obsession, but whatever it is, we're guaranteed to have it here at Jungle Jim's.