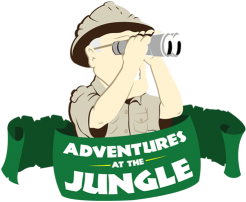 Pepperologist Pick: Goss Hot Sauce Colon Plow
Goss Sauce is Boss! (See what I did there?) Goss's Colon Plow is my Pepperologist Pick for the month of June, and boy is this one a tasty one! Some people stop me and say, "Don, this isn't a hot sauce, it's more like a salsa." But a good friend of mine always told me that if you call it a hot sauce, it's a hot sauce.
Colon Plow is a little thicker and chunkier than the hot sauces you might be used to, but it packs a bunch of sweet flavor balanced with some mild heat at the end. The chunky peppers in the sauce brings so much authentic pepper flavor it's unbelievable! Since it's thicker you can dip your chips in it or use it to kick up your favorite fish, pork, beef or chili recipes.
"I've spent my life enjoying the great outdoors. Great memories of getting up before dawn to go hunting and learning how to fish from the best. I love to cook and share it with friends and family, and I like coming up with new ways to add something original to the dishes I make.

Who am I kiddin'? I LOVE TO EAT! If you know me, you know that I make food that puts a smile on your face and the heat in your seat! Don't be afraid, Colon Plow will soon be your secret ingredient too!"

Rodney Goss
Owner, Head Cook & Taste Tester
Goss Hot Sauce
Hot Sauce Deal of the Month: Cholula Hot Sauce
Cholula is the tried, true and tested hot sauce of the hispanic world. It's a staple in restaurants and homes around the world. That's why I'm bringing it back as the Hot Sauce Deal of the Month.
We carry all six flavors including their brand new Sweet Habanero! Check out the video above to see what I think about it! In addition you can grab their Original, Green Pepper, Chipotle, Chili Lime and Chili Garlic flavors as well. You honestly can't go wrong with any of them! You can get 2 bottles for only $5 this month so get them while they're hot!
As always keep it flavorful and keep it hot!
Don McBride
Pepperologist