Start something BIG at Jungle Jim's!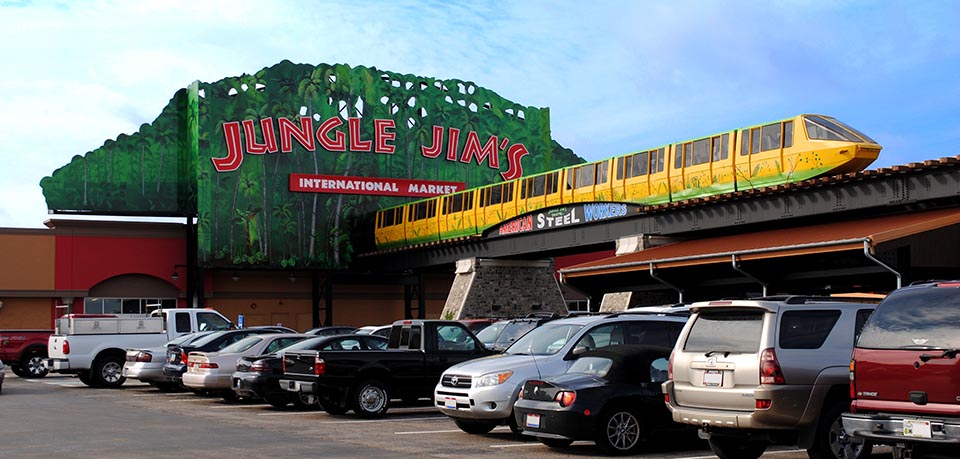 .
You're invited to join our team at Jungle Jim's International Market! If you like working and collaborating with people, enjoy helping customers, and want to work in a fast-paced environment, you're going to love working with us.
We're family owned, locally grown, and internationally known. More than just a grocery store, we have dozens of departments and a wide variety of positions available. If you think you have what it takes, we encourage you to apply today!
What Makes Us So Unique?
Jungle Jim's is consistently seen as a leader in the industry both locally, nationally, and even internationally.
One of the nation's top 25 Independent Retailers.

One of the top 5 places to buy beer in the world.

Awarded the city's best Wine Shop, Specialty Food Market, Bottled Beer Selection, Cheese Shop, Craft Beer Store, Cooking Class, Smoke Shop, and Fresh Seafood Store.

Featured on Travel Channel, History Channel, Good Morning America, USA Today, CNN, NPR, Smithsonian, Epicurious, The Huffington Post, Food and Wine, Bon Appétit, and more!
Benefits
Jungle Jim's offers these great benefits:
Competitive pay.
401(k) investment plans.
Employee discount.
Paid vacation time.
Health and life insurance
Vision and dental plans.
Free English learning classes on-site at the Fairfield store.
Many opportunities for advancement!