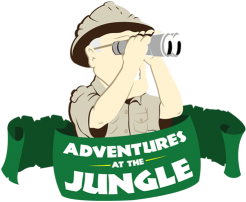 This January in the Cheese Shop, we're showcasing cheeses from England! Some of the best cheeses in the world come from England, including cheddar and stilton. Many people don't know that cheddar cheese was actually invented in Cheddar, a village in Somerset. The English also have some of the most inventive cheese flavorings found anywhere in the world. We especially love our selection of unique, spicy English cheeses. Personally, they're some of my absolute favorite cheeses in our Cheese Shop. So, this month we're asking you to take Pete's car, grab mum, take care of Phillip, grab Liz, head to the Winchester for cold pints, and enjoy our selection of English cheeses this month!
England has a really cool attitude towards cheese and it's clear that cheese is a huge part of their culture. For example, one of the biggest events in the country is the Cooper's Hill Cheese-Rolling and Wake. Held every year since 1826 in Cooper's Hill, a town near Gloucester, the Cooper's Hill Cheese-Rolling and Wake is a competition in which contestants chase an 8-pound wheel of cheese down a steep and usually very slippery hill! It's a very dangerous sporting event and, more often than not, contestants end up bruised and sore. However, people love to compete in this event despite the risks, and the Cooper's Hill Cheese-Rolling and Wake has gained a massive worldwide following. This year's event is on Monday, May 27, so mark it on your calendars and remember to tune in online!
To me, Barber's Cheddar is the quintessential English cheddar. Barber's Cheddar was founded in 1833 and is known as the oldest cheddar producer in the world. In fact, they are actually the only cheesemaker in the world to possess original starter cultures from when their company began. To think that those cultures have been preserved through two World Wars is almost unfathomable! The culture is very important, as it ensures that the West Country flavor that Barber's Cheddar is known for has stayed consistent through all their years of cheesemaking. I love Barber's Cheddar because their cheese delivers the perfect balance of creaminess and bit. The texture is crumbly but has crystals of amino acids that are discernible in each bite. Barber's Cheddar is aged for 24 months which results in the ultimate cheddar flavor. If you haven't tried this cheese yet, I highly recommend that you give it a chance. I think you'll find that it quickly becomes one of your new favorites!
— Jacob H.