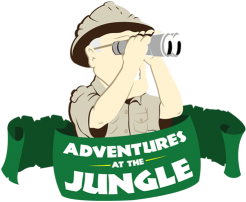 Frankie V's Kitchen – August 2017 Hot Sauce of the Month
Back to feed
​This month, we're highlighting some of our favorites hot sauces to share with those who think they don't like hot sauce. Much like craft beer, we like to think there's a hot sauce for everyone – it's just a matter of finding the one's the speak to you!

With that in mind, we have a few options, but we felt like Frankie V's Kitchen offered a great opportunity for us to talk about depth of flavor and varieties of heat at the same time. It's hard to balance the two, but Frankie V does it with style and flair!
​While they do have a full lineup of hot sauces, ketchups, BBQ sauces, and more, we decided to focus on 3 great introductory sauces that run the gamut of flavor while providing just the right amount of heat. So, without further adieu…
El Jefe Hot Sauce
– "Latin flavors, Texas flair" is a great way to describe this sauce. Just spicy enough to remind you it's a hot sauce, but it's all about the flavor first and foremost. Great on tacos and eggs.
La Bruja Blanco – A milder take on their award-winning Spooky White, this sauce is full of flavor but comes armed with significantly less heat. It'll still warm you up, but pleasantly so. Want to heat up your chicken noodle soup? Here you go…
Texas Bayou Sauce Louisiana Style – Louisiana style sauce by way of Texas, this the hot sauce flavor of the south. Try this one on pretty much anything.
We tried these sauces and have a bit more to say, so don't forget to check out the video and share it with your friends! And don't be shy next time you stop by – lots of great hot sauces (and more) to talk about!
Until next time, keep it flavorful, and keep it hot!
Don M.
Jungle Jim's "Pepperologist"