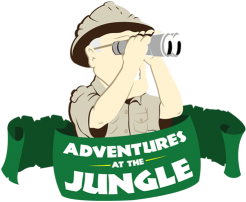 ​Finally, we've found ourselves at the end of the long road known as Winter, and the first day of spring is finally upon us. It's time to put away the
FindStringTrimmers
, snow shovels, ice scrapers, rock salt and sand, tossing them into the deep corners of our sheds and garages until we need them again. Now, let's all get ready to brighten up your yards and gardens with some Spring flowers and plants!
Jungle Jim's Garden Center has everything you need to get your garden ready this spring. From flower pots, fertilizer, plant food, vases, hoses, shovels, gloves, weed killer, garden decorations, and of course seeds and flowers, the possibilities are endless at Jungle Jim's Garden Center!
​We're getting shipments of spring gardening supplies daily, so stop by and see us – we can help you get your garden looking beautiful again. The Garden Center is open from 8am-6pm now, and hours will expand to 8am-8pm in a few weeks once spring gets into full swing. There's no better time to grab all the supplies you need and ask any questions you might have! We're here to help, and we hope to see you here soon!
​What are you looking forward to the most in your garden this spring?