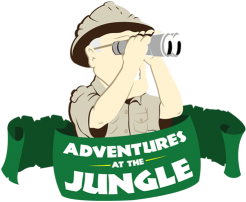 Posted: 12/16/2017
Categories: Wine
​So a long time ago, in what seems a galaxy far, far away, I worked at this exceptionally dysfunctional restaurant called The Bayou Cafe in Centerville, Ohio. I had been back in Ohio for about 2 years, and had just started back to college, when I landed at this place that billed itself a Cajun restaurant. We had a raw bar, we did po'boys, crawfish and featured Dixie beer and Hurricanes. It was a noble concept that for many reasons failed spectacularly.
I learned a helluva lot about management at that place. Mostly how NOT to manage anything. But there were a great many people I am still in touch with in this business, people who continue to inspire me and move me toward a direction I am always striving to be: happy.
So file under: it's a small world category when an old friend/Bayou Cafe alum Michael Robbins, now of Wine Trends (one of our distributors) dropped in a while back with some cool wines to taste:
Champagne Gosset Brut Excellence NV. Loads of orchard fruit, mineral and slight smoke elements make for a remarkable Champagne.
Batasiolo Gavi DOCG 2015. Crisp, clean white wine, a lovely presentation of the Cortese grape, this gives you hints of lime, blanched almond and finishing with a touch of lemon meringue.
Batasiolo Barolo DOCG 2011. A very impressive Barolo, showing off notes of truffle, umami, dark black and red fruits, cedar smoke and savory spices.
Dal Forno Valpolicella Superiore 2006. Arguably the best damn Valpolicella you will put in your glass, this is unctuous, rich and loaded up with savory salted meats, dark cherry compote, graphite, licorice and roasted herbs.
This business is a funny thing. You are going to encounter many people several times on your way up and down and all over the place in this industry. You've got to remain consistently good to them and to everyone. I like to think of a lot of the folks I deal with in this business as friends. It's a fine line to walk because business is business, and often you have to tell these people "no" an awful lot. Kinda sucks to tell your friends "no" all the time, and to even lose your temper with them from time to time. It's the nature of the beast. But it's good to know people that you have a history with, things to draw upon, to kind of unite you in this dog-eat-dog profession.
Cheers to you my brothers and sisters, wherever you all are.
​