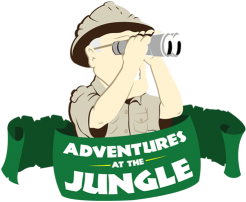 Holidays at the Jungle – Creamy and Flavorful Truffle Tremor
Back to feed

​This soft ripened goat cheese is every truffle lover's dream. Made by one of my favorite creameries currently producing, Cypress Grove, this California cheese is the perfect balance of Italian black truffle and creamy goat cheese.
The smooth texture combines perfectly with the earthiness of the truffles. We think this can be served as a great dessert cheese, along with something sweet. It has a light feel on the palate, but still offers strong flavor all around. For us, it's best served with a Zinfandel or Gewurztraminer wine, or for beer fans, a Belgian Trippel.
And really, who doesn't love truffles for the holidays?
You can find Cypress Grove Truffle Tremor at The Cheese Shop inside both Jungle Jim's locations for $21.99/lb.
Jacob H.
The Cheese Shop