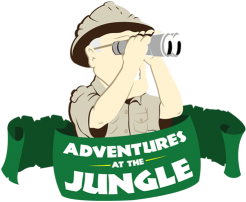 Holidays at the Jungle – It's Easy Bein' Green…
Back to feed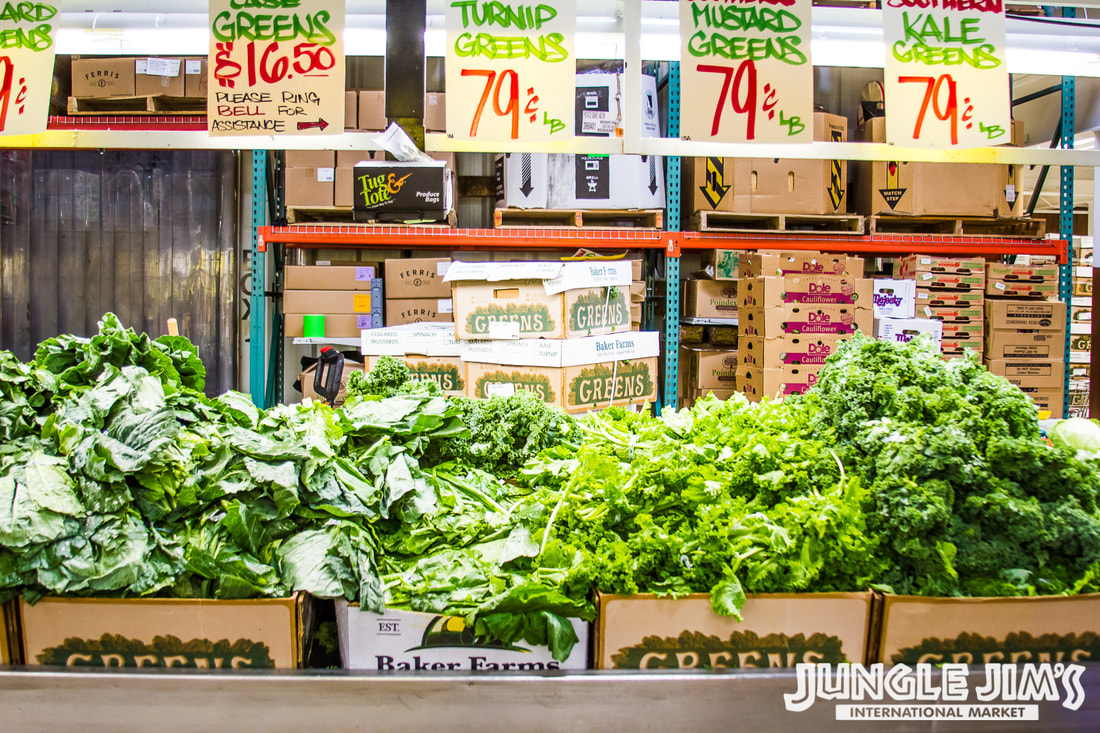 ​

With over 12 feet of shelf space dedicated to these seasonal selections, you won't find a larger selection of fresh greens in Cincinnati!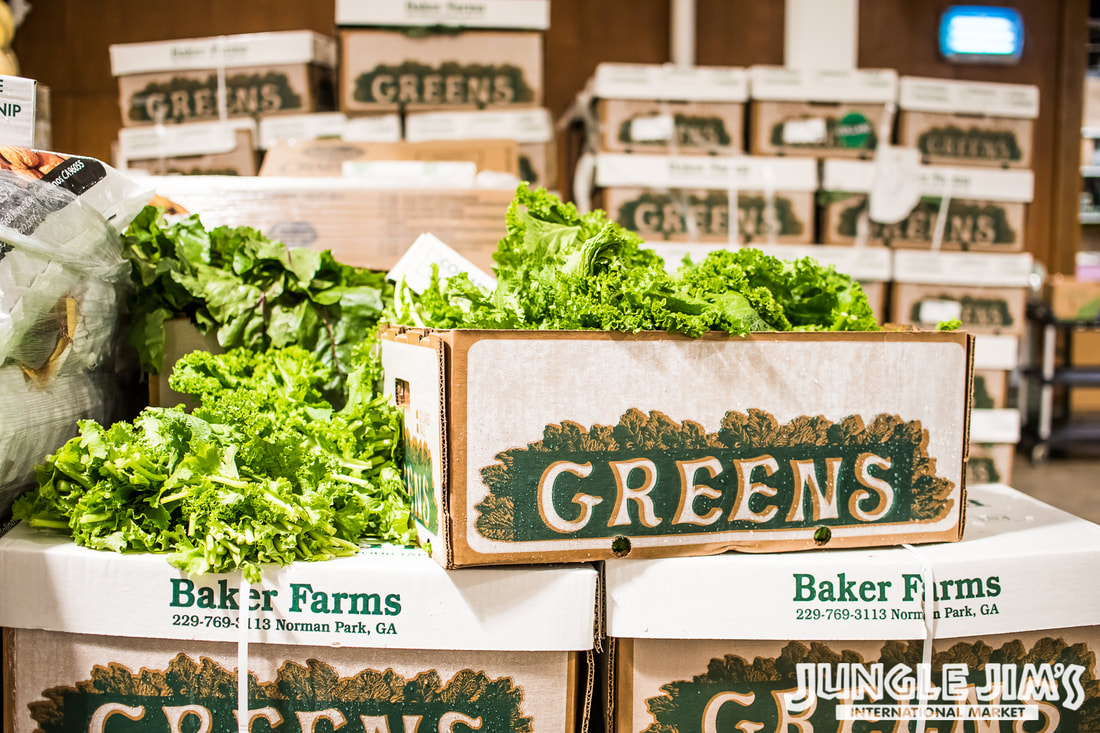 Fun fact: Last year, our Produce Department sold over 16 THOUSAND pounds of greens for the holidays.

​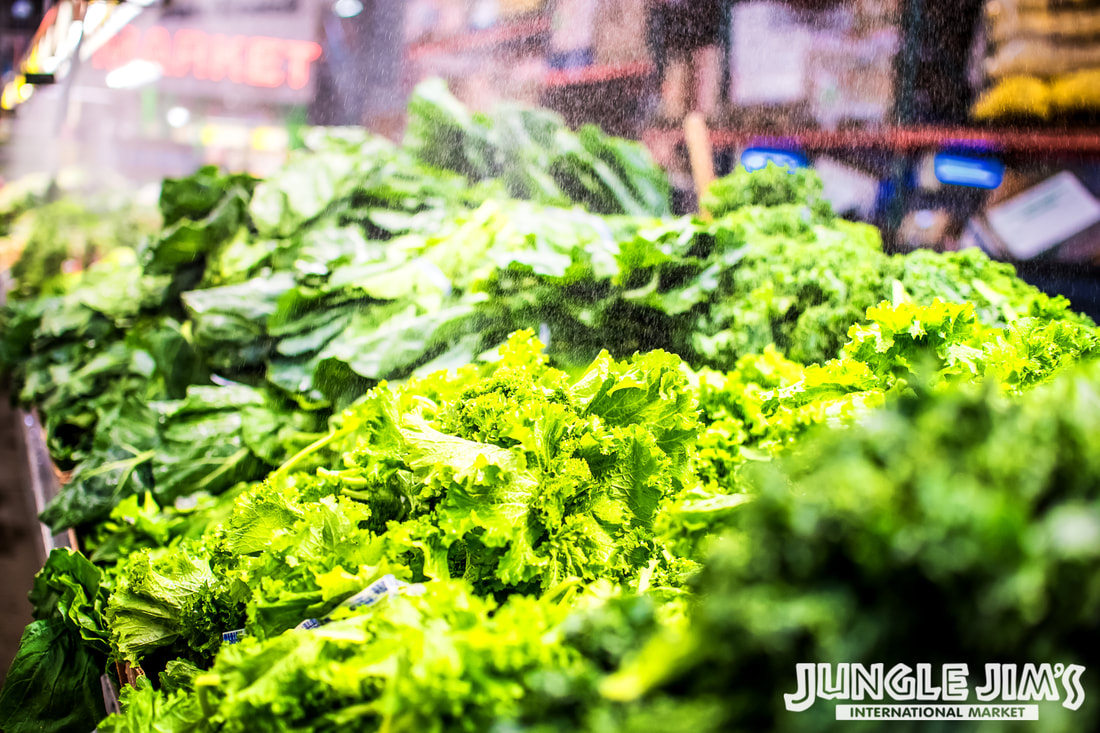 While we always see an increase in visitors over the holidays, this time of year is one of our favorites, as we see customers who make their yearly trek from Indiana, Kentucky, and other locales, just to visit the Produce Department to purchase greens at Jungle Jim's.
​