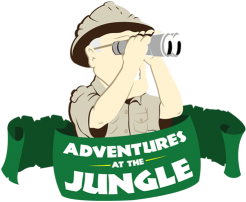 Holidays at the Jungle – These Aren't Your Grandma's Candy Canes…
Back to feed
It's the holidays, so that can only mean…
Weird stuff at Jungle Jim's International Market.
So we're excited to showoff some of our favorite holiday candies from last year, and with them, some new flavors to taunt friends and family with.
Check 'em out.
Bacon & Gravy Flavored Candy Canes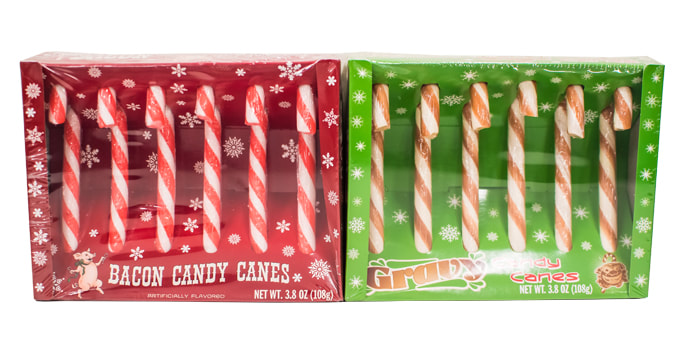 Coffee & Rotisserie Chicken Candy Canes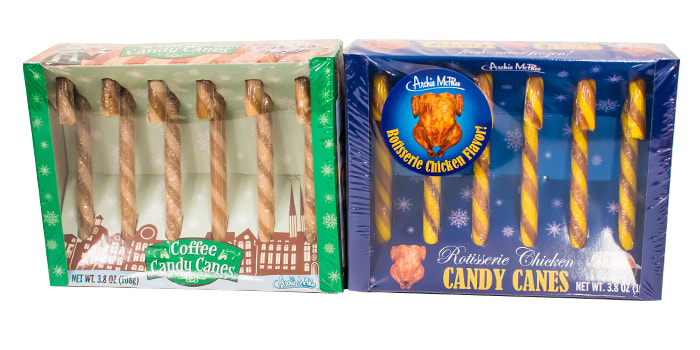 Krampus (Cinnamon) & Wasabi Candy Canes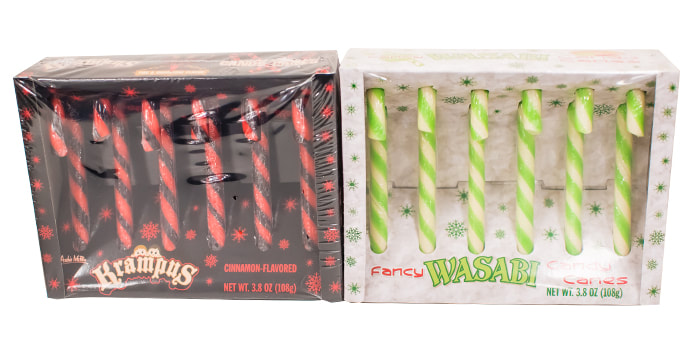 Pickle & Coal (Smoky Cinnamon) Candy Canes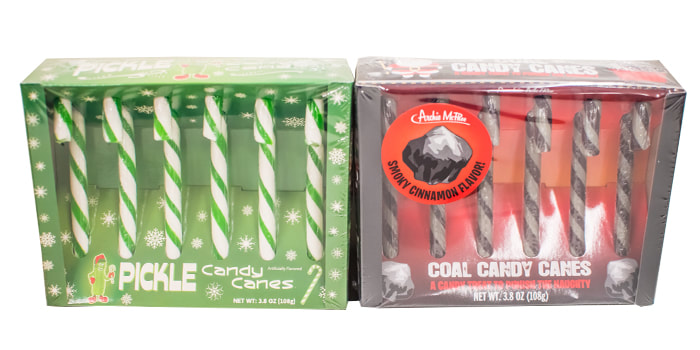 Which ones will YOU try?