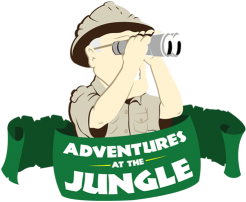 This week in the Hot Sauce Department we're excited to tell you about our selection of Golden Girls Hot Sauces from the company Always Fits! These hilarious habanero and jalapeño hot sauces each feature one of the iconic Golden Girls, with comical names for each variety.
The Sicilian Fire and Hot Slut hot sauces are made from Habanero pepper, carrot puree, garlic, and spices. These two Golden Girls sauces are the spicier of the four, but they're extremely flavorful as well. These hot sauces contain no additional pepper extract; all the heat comes from the habanero, which makes these hot sauces unique.
If you're wary of Habanero peppers, but still want to try a Golden Girls hot sauce (which, who wouldn't? The Golden Girls are iconic!), your best bet is to try the Bea Spicy or the Desert Rose. These are jalapeño hot sauces, but they have a lower heat rating than the Habanero sauces. We can't promise they won't still be spicy, but we think these are easier to handle if you like spicy, but not too spicy.
Something unique about Golden Girls Hot Sauces is that each bottle comes with a recipe for cheesecake. Yes, cheesecake. You've probably never had hot sauce-flavored cheesecake before. I certainly haven't! But, if you love these sauces, you'll love the cheesecake. Since it's such an unusual combination, the cheesecake is a great dessert to bring to parties to impress your friends! Enjoy it with a cocktail or a glass of wine while binge-watching episodes of The Golden Girls for the perfect evening!
Always remember, keep it flavorful and keep it hot!
Don Mcbride, Jungle Jim's Pepperologist