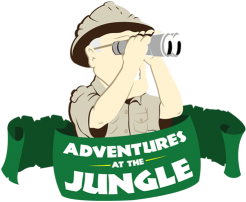 Posted: 11/12/2017
Categories: Wine
Writer's block. It happens to the best of us. The past few weeks have been anything but dull to be sure, yet here I am, staring into the white abyss of the computer screen, wondering what strange pontifications will I exude today.
I've a lot on my mind regarding the wine world: the California wildfires, the deaths of Seth Kunin and Patricia Green, and close to home, our 10th annual Jungle Jim's International Wine Festival. Yet I haven't been able to formulate the words just yet, which troubles me. I don't necessarily have issue with words, at least not when writing them down. I'll work all those out later this week, I am sure of it. But things seem to be in a strange state of flux, and I am not altogether myself these days. Regardless, the operative refrain these days is "soldier on." So be it.
Recently, Nicole from Vintage Wine dropped by with a trio from the West Coast to kick start a Thursday before my weekly Wine Jam tasting:
Quilt Chardonnay Napa Valley 2015.
Butter butter butter butter… this is creamy rich, full-bodied and loaded up with Apple pie, vanilla custard, orchard fruit, allspice, butter pecan and toasty oak. It's a big Chardonnay.
Adelsheim Pinot Noir Chehalem Mountains 2014.
Beautiful, elegant, this is gorgeous Pinot Noir full of cherry pie, red plums, forest floor, black pepper, truffle oil and coffee berry notes. Very pretty from start to finish.
Dusted Valley Petite Sirah Wahluke Slope 2014.
Inky purple in color, this beast is sensual in the glass with its black fruits, dark spices, anise and smoky oak. A glass of this and you'll have the darkest smile anyone has ever seen.