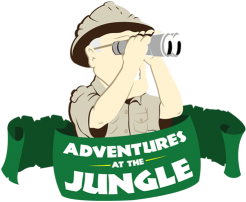 Introducing Red Sesame – Mexican/Korean Fusion from the Heart
Back to feed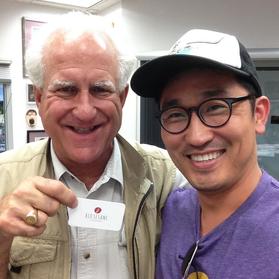 What was once a roaming restaurant – better known as a food truck – is now a comfortable, stylish and delicious brick and mortar restaurant inside our Eastgate location. Taking the best of both Korean and Mexican cuisine, owner BJ Kim has created a dynamic menu of fusing the two into something wholly unique. Tacos, burritos, quesadillas and more, Red Sesame is a great addition to Jungle Jim's International Market Eastgate.
We're excited to introduce BJ and his team to our customers (and to introduce his customers to Jungle Jim's), so we asked him a few questions about the restaurant, the menu and future plans. Welcome to the Jungle, BJ and Red Sesame! ​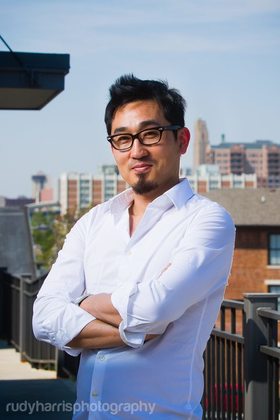 What made you want to get into the food business?
I don't really have much professional culinary background other than working at restaurants as a part timer when I was in school.
However, when I moved to Cincinnati for my job from NY, I noticed there was a shortage of options for ethnic food restaurants and that's when I started to develop my plan for Red Sesame.
What's your personal favorite dish that you serve? What's the most popular?
All our tacos are my favorite! As for the most popular dish, it sounds typical but all the menu items we have are equally popular. However, if I had to choose, that'd be tacos and burritos.  
We have had very loyal customers since our very first year. Once people try our food, most of them become repeat customers. We have some customers that are fixed on one item, only getting tacos for 4 years! Same goes for burritos and quesadillas.  
What's been the most exciting thing about opening a physical location?
That people can visit us anytime.
Why did you choose Jungle Jim's for your first brick and mortar location?
Jungle Jim's is a destination place and carries so many International & ethnic products.
I thought it'd be a perfect location to introduce our restaurant.
What are your plans going forward in 2017? Any new ideas, menu items, etc?
Since there's been demand for catering,  we will start to focus more on catering, and continue to introduce our new location.
Be sure to stop by and visit BJ and his team the next time you're shopping – but really, Red Sesame is worth the trip on it's own! You can also follow along with Red Sesame on Facebook to find out what they're cooking up in the months to come!