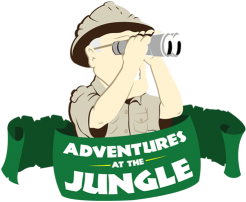 Posted: 1/1/2018
Categories: Wine
Trying to find some poetry to the cold winter that has its long arms so brazenly wrapped around us, I recall the last wines of 2017 to pass my lips, a toast to jobs well done and the end of another hard-fought year, I am staring into an unknown horizon, wondering what winding twists and turns this journey will take this year.
It's a bit hard to believe we are here in 2018, right at the beginning. Regardless of politics, belief or anything else, this new year has some wild and extraordinary things laying in the reeds, waiting for us with surprise and awe.
While January is fairly uneventful in this industry, if there is one thing I have learned in all my years slinging juice, it is that you have no earthly idea what's coming.
So I'll just start the year with these three pseudo-reviews and wish you all well!
Champagne Moet-Chandon Dom Perignon Brut 2006. The man, the myth, the legend as it were: Dom Perignon. Sure it may be cliché to some, but hey it's still a great Champagne. Smoky, with toasted brioche, Meyer lemon, tropical fruits and mineral notes. For me it's become a sort-of a "thanks-for-not-cutting-and-running-out-the-door-on-me" wine, because let's face it, retail is like an endurance-race-meets-Japanese-game-show.
Champagne Vilmart & Cie Grand Cellier 1er Cru NV. One of my favorite Champagne producers, there is a lot of red fruit going on in here alongside all those racy lemon notes. Lots of mineral but a bit bready and yeasty too.
Chateau Mouton Rothschild Aile d'Argent Bordeaux Blanc 2014. A revisit to this wine was like curling up with an old lover on a cold, wintry night by the fire. Yeah I said it. Just so much mystery going on in this wine, so many elements that you could spend a lifetime discovering. It's richer and more voluptuous than what you'd expect being Semillon and Sauvignon Blanc. It is supple, unctuous with a savory underpinning that finds you lying in bed in a cottage by the sea, those home fires burning, the brush of her hand through your hair as you tumble into dreams, those whispers of desire in your ears as the dreamworld takes you… and then the wine is gone as too is she… oh was I talking about a wine or something else? Anyway, this wine is spectacularly ethereal (or is that ethereally spectacular?).