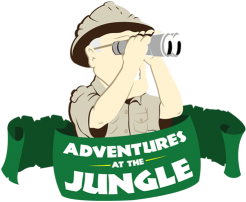 The most adventurous craft ice cream in the country is coming to the Jungle! Jeni Britton Bauer, the founder of the local, now famous, Jeni's Splendid Ice Cream will be visiting our Fairfield store on April 13th for a one of a kind demonstration and shopping experience.
Hosting With Dessert Demonstration Class
40 people will be able to join Jeni for a fun demonstration class focusing on dessert boards, snacks and ice cream with items that she finds right here in Jungle Jim's! During the class you will be able to ask Jeni questions while she makes her world famous chocolate sauce and enjoy wine pairings.
Wine, ice cream and chocolate oh my!
The Details
Friday, April 13, 4:30 – 6:00 PM
The Cooking School at Jungle Jim's Fairfield
Only 40 spaces available.
Flavor Tour With Jeni
10 lucky people will be able to shop with Jeni before the class on a Flavor Tour of Jungle Jim's. Jeni will be sharing her experiences on flavor, aroma, textures and specialty food around the Jungle!
The Details
Friday, April 13, 3:30 – 4:15 PM (before the class)
Meet at Customer Service Counter
Only 10 spaces available.
SOLD OUT!