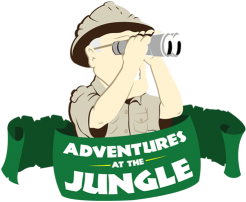 July 2017 Hot Sauce of the Month – Melinda's Hot Sauce
Back to feed
​With a full line-up consisting of spicy, flavorful and approachable varieties, Melinda's Hot Sauce shows off their hot sauce knowhow with ease and style. Running the gamut from basic to intensely spicy, all 9 flavors offer fiery food fans an opportunity to taste through the full spectrum of heat and flavor.
A fun fact: Melinda's is credited as the first brand to introduce both sauces made with habanero and sauces with multiple heat levels. The crazy part? This happened in 1989, not even 30 years ago!
Jungle Jim's carries 8 varieties from their lineup, including their Original, XX Hot, XXX Hot, and XXXX Reserve, as well as Mango, Amarillo, Garlic, and Scotch Bonnet. So no matter what your palate, there's something for you to enjoy!
Check out the video below – I'll tell you all about a few of these. Then come see me to talk shop and grab a few bottles for yourself. You won't be disappointed.
Until next time, keep it hot, and keep it flavorful,
Don M.
Jungle Jim's "Pepperologist"