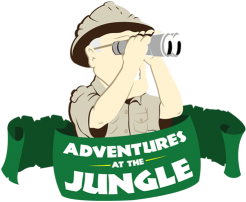 Jungle Jim's Cheese Shop: Springtime Sausage Picks
Back to feed

Hoosier favorite Indianapolis-based butcher shop and meatery? We know what ours is! This week at the Jungle Jim's Cheese Shop, we're featuring Indiana's very own Smoking Goose Meatery.
Smoking Goose Meatery began as an idea in 2007, when high school sweethearts and lifelong Hoosiers Chris and Mollie Eley opened Goose the Market, a neighborhood butcher shop and specialty food market. Met with great success, they were able to expand their business and open Smoking Goose in 2011. Now, Smoking Goose meats and sausages are sold nationwide and their products are some of the finest in the country. Chris Eley has been featured in nationally-acclaimed publications, including The New York Times, Food and Wine, Bon Appetite, and Saveur, and for good reason. Smoking Goose meats are unique, artisan, and above all, delicious.
Smoking Goose products are unique because they are produced in small batches using locally-sourced pork from Indiana farms. Smoking Goose has strong partnerships with the farms they use, and they say that their recipes "begin on the farm." Chris Eley and his team even seam butcher by hand! They are involved in every step of the process, so they know that their products are as natural, safe, and healthy as possible. Plus, their meats are always made without compound nitrates, so you don't have to worry about added chemicals.
My personal favorite is the Hillbelly Sausage links, a refreshing take on a breakfast sausage. These links are made with bacon and maple syrup and they're spiced with cinnamon, nutmeg, cloves, ginger, and black pepper. It sounds overwhelming, but the flavors blend perfectly to create a complex, melded flavor. These are great for breakfast and pair perfectly with eggs and pancakes. You can also try them for dinner with roasted vegetables and a side of bitter greens.
The other Smoked Goose product I want to highlight is their White Dog sausage. This is a unique spin on traditional pork and veal sausage. Made with ginger and mace, this sausage is spicy, yet delicate, and pairs well with a variety of foods. The unconventional flavors add a world of depth to the pork and veal and results in a stunning, complex taste, something we love here at Jungle Jim's! Mace used to be a very popular spice, but isn't as widely used now. For those of you that haven't tried it, think of it as a nutmeg, but with lighter and more delicate flavor. It's a great addition to this sausage and tempers the spiciness of the ginger.
Our Smoking Goose Meatery products are in-store now and cost just $9.99 for a 12-ounce pack. If you are a charcuterie aficionado, already a Smoking Goose fan, or just want to try something new, stop by today and let us know you're looking for Smoking Goose sausages. We have a variety of their products and if you can't find something, just ask and we'll be happy to help you!
And, if you try any of the products featured here on our blog, please let us know! You can tweet at us @JungleJimsMrkt, tag us on Instagram or on Facebook, or use the Contact Us page on our new website. Show us your photos and send us your testimonials! We can't wait to hear from you.
Jacob H.
The Cheese Shop