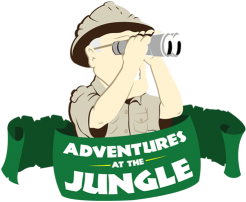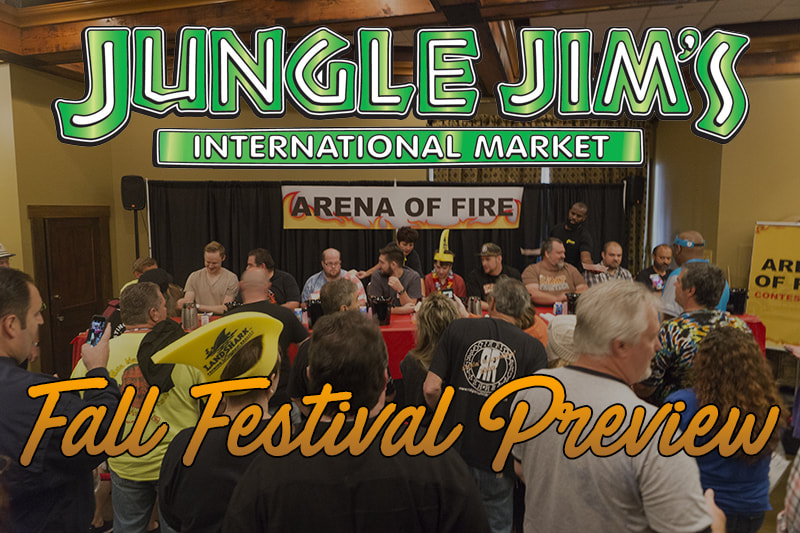 ​The end of the summer is fast approaching, but don't you worry. Warmer days may be going away, but that means Jungle Jim's is ramping up for our fall festival season! We will be taking you through the Weekend of Fire, diving in for a Taste of the Sea, jumping over to Fall Smash, and ending with our elegant International Wine Festival. Join us this fall and explore our wildly diverse world of food and drink!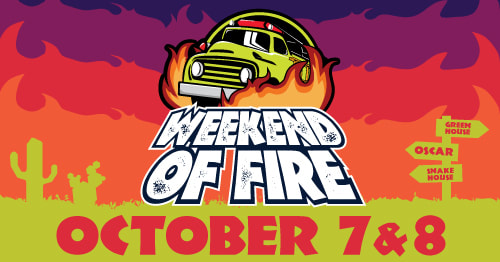 Weekend of Fire – Oct. 7-8 – Oscar Event Center Jungle Jim's Fairfield
Bigger, bolder and better than ever, this year's show is taking on a life of it's own! We're offering more booths, hotter contests, a Bloody Mary Bartending Battle and a whole lot more! Get ready for two whole days of the spiciest, most flavorful and exciting eats we can rustle up. Weekend of Fire is back!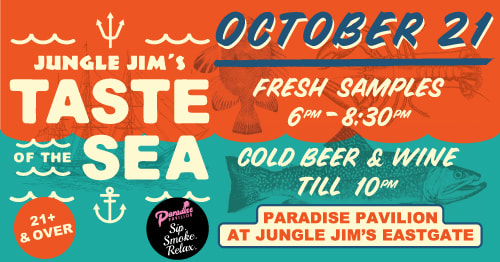 Taste of the Sea – Oct. 21 – Paradise Pavilion Eastgate
This October, we're setting sail and taking you out to sea! Join us at our Eastgate location, inside Paradise Pavilion, as we travel around the world sampling delicious seafood creations from our own Seafood Department, as well items and dishes from some of our most savory seafood partners. Looking for the perfect date night for Sweetest Day? Jungle Jim's Taste of the Sea brings the bounty of the ocean to you. So join us inside Paradise Pavilion and enjoy!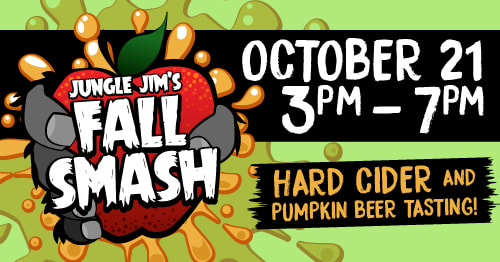 Fall Smash – Oct. 21 – Greenhouse Jungle Jim's Fairfield
Fall is all about flavor, and at Fall Smash, we're all about packing as much of that flavor into the day as possible. We'll have food trucks from all over the Tri-State area parked next to the Greenhouse from 11:00 AM until 7:00 PM, and will be opening up the Greenhouse itself for our hard cider and pumpkin beer tasting at 3:00 PM sharp! Sample from more than a dozen vendors from the area, region, and nation, as we take you on a journey through the best hard cider and pumpkin beer we can find. Live entertainment, delicious food and flavorful beverages. Cheers to fall!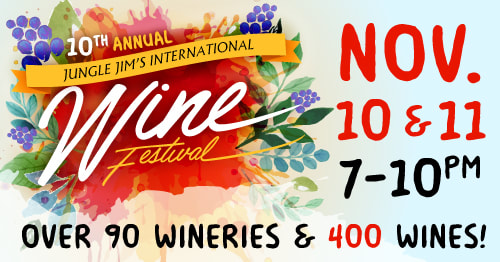 International Wine Festival – November 10-11 – Oscar Event Center Jungle Jim's Fairfield
This year, we're celebrating 10 years of our International Wine Festival, and you're invited. For two November nights, we're pulling out all the stops and throwing the biggest party around with over 90 wineries and more than 400 wines, an incredible array of charcuterie, and more. Whether you're new to wine, or a connoisseur, we're ready to show you just how much fun wine can be.