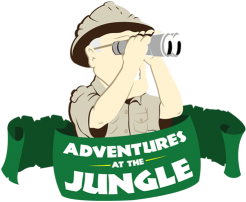 Varied, complex and, of course, nice and spicy, Try Me Brand Sauces are our March Hot Sauce of the Month – and for good reason. Running the gamut from sweet with a little heat to spicy enough to have you reaching for some cool water, they're sauces that exhibit all the fundamental elements of a great hot sauce: flavor, depth and heat.
From their mild, but sweet, Tiger Sauce to the mouth warming and rich Yucatan Sunshine Habanero Sauce, Try Me Brand Sauces have flavor to spare and will help to take your usual lunch or dinner dishes to the next level.
I took a few minutes to talk about a few of these sauces for Adventures at the Jungle, so if videos are more your thing, check it out!
Don M.
Jungle Jim's "Pepperologist"