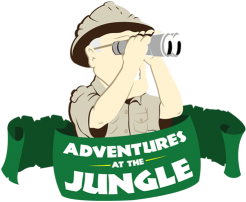 Jungle Jim's Taste of the Sea Tickets Now On Sale
Back to feed
On October 21, we're getting our festival on at BOTH Jungle Jim's locations with two very different, but equally flavor-filled events!
Jungle Jim's Taste of the Sea – This October, we're setting sail and taking you out to sea! Join us at our Eastgate location, inside Paradise Pavilion, as we travel around the world sampling delicious seafood creations from our own Seafood Department, as well items and dishes from some of our most savory seafood partners. Looking for the perfect date night for Sweetest Day? Jungle Jim's Taste of the Sea brings the bounty of the ocean to you. So join us inside Paradise Pavilion and enjoy!
What's the other fest? Head here to check out Jungle Jim's Fall Smash!