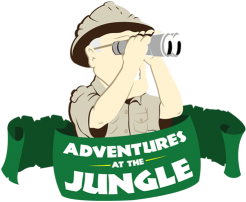 Let's Talk Antipasto – Find Something Tasty at The Olive Pit
Back to feed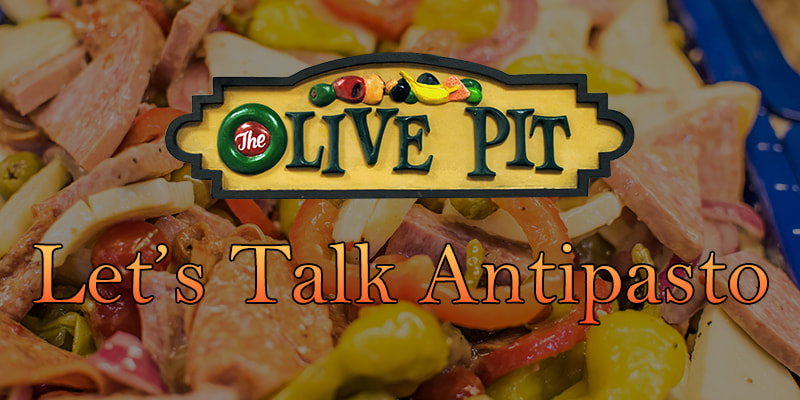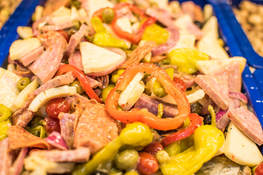 ​Before we get started: the term Antipasto is Italian, from anti- 'before' + pasto, from Latin pastus, or 'food'.
In Italian cooking, Antipasto is an appetizer typically consisting of olives, anchovies, cheeses, and meats. We have a delicious selection of Antipasto for your every mood or need, let's start with our famous Antipasta. This "salad" is one of ours and our customer's favorites! A wonderful blend of genoa salami, pepperoni, provolone cheese, olives, pepperoncinis, mushrooms, and tomatoes, all marinating in a secret, special dressing guaranteed to delight.
​If you want something a little spicy in your life, we do have a spicy version of the Antipasta "salad" which has hot sopressata, pepperoni, hot pepper cheese, peppadew peppers, mushrooms, tomatoes, olive, pepperoncinis, and that secret, special dressing. Both of these Antipasta "salads" are made in our kitchen, fresh and delicious just for The Olive Pit.
We also offer marinated sundried tomatoes, whole artichokes, garlic and herb mushrooms, and a variety other items sure to make your antipasto tray look and taste fantastic. Stop by and talk to one of our Olive Experts and we'll be happy to help you with all of your holiday and party needs!
Jenny H.
The Olive Pit