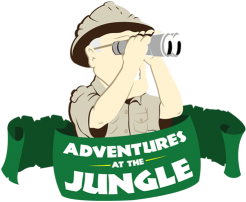 Posted: 11/13/2017
Categories: Wine
For now we see in a mirror indirectly, but then we will see face to face. Now I know in part, but then I will know fully, just as I have been fully known. And now these three remain: faith, hope and love. But the greatest of these is love. (1Cor. 13:12-13)
Funny how I'd start off a blog post about wine with a quote from the Bible. Not really sure why this quote leapt out at me, especially because I am not what you would call a religious person. Yet ever since I heard this phrase (the result of one of my favorite rock band's, King's X, naming their third album "Faith Hope Love") it has always intrigued me. Love of a lifetime. Love is a many splendored thing. Love reign o'er me. All the love in the world. All you need is love. But the greatest of these is love.
You see where I am going with this (I hope).
The squishy, bleeding heart romantic in me finds himself lamenting there is not enough love in this world. Perhaps if there were, we'd all be in a much better place right now. But getting past all the hullabaloo about the macrocosm, let's talk a little about the microcosm, the space between you and me my friend. We may have our differences, varying points of view, yet deep down we all just want love. And what is love to you? Love is defined personally, and each individual in this small fragment of the vast universe out there has a different notion of love. Yet ultimately, we all want the same kind of loves – acceptance, respect, unyielding, unconditional love.
The poet in me runs amok whenever I am in the presence of the people I love and admire, accompanied by the greatest life condiment you could ever imagine: Champagne. And recently, in the presence of J.J.'s own Four Horsemen, and two of the most incredible people I know in this business, Mary Horn and Stacey Meyer, we met in the cellar for an incredible round of Champagne to taste. I'll get to the rest of them later, but I do have to ruminate on one wine in particular: the Taittinger Comte de Champagne Rosé 2006. I know it to be a bit hokey talking love and then deviating into Champagne, but hear me out here.
The first time I ever had real Champagne, seems a hundred years ago, yet it was at the infamous Café Boulevard somewhere between 1997 and 2000 when it wasn't White Star or Yellow Label Brut, but something from Egly-Ouriet (I wish I could remember which one) when I realized just how special Champagne, really good Champagne, can be. There was a magic to it, a transportation about it, that transcended the simple one-dimensional descriptive words folks would bandy about with regards to other wines. It was multidimensions laid out before me, behind me, above and below me. If there was a way to quantify heaven then it would at the very least, taste like Champagne.
Ever since then, I have been quite fortunate to taste a great many wines, expensive or not, and certain wines captivate me in ways I cannot fully describe with mere pen and paper (or laptop). But getting back to the Taittinger Comte de Champagne Rosé 2006, I will try.
What you have in the glass is a gorgeous wine. Full of verve and wonder, With 15% Pinot Noir, this Chardonnay-dominant wine gives you red apple skin, bright cherries, toasted brioche and a slightly-lime zest mousse, with hints of blanched almonds, mineral, orange peel and fresh cranberries. There are layers to this that seem locked away one moment, then exploding from the glass the next. Who knows? Maybe it was the company I kept, yet there was an endless array of subtleties that just went on and on and on in infinite directions, leaving me the young man bewildered by a first kiss as if stung by a bee, the numbness of its venom reaching his face, the feeling of lightheadedness invading the mind, the body swaying, the mind floundering. I just wanted another sip, that's all I wanted. Another sip, and to stare at a beautiful smile, beguiled by the eyes and the soul of the woman I love, a prisoner to the moment, a slave to the notion that there is bliss beyond the glass.
The greatest of these is love indeed.