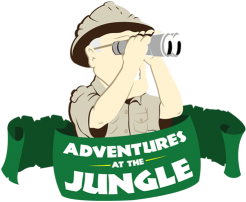 During the month of August, the Cheese Shop at Jungle Jim's is celebrating goat cheese! Many people turn up their nose when it comes to goat cheese, and some seem to think of it as an odd, hipster alternative to the regular old cheese that we're all used to eating. We're here to tell you that that's simply not the case.There are a number of reasons to eat and enjoy goat cheese, so we hope that learning a little bit about it will encourage you to expand your palate and bring something new to your table!
Goat cheese isn't just an alternative to cheese made from cow's milk. In fact, goat cheese has a number of advantages over cow cheese and, for many people, is a healthier choice. For one, goat cheese is typically lower in fat than cheese made from cow's milk, so it has fewer calories. Plus, many people with lactose intolerance are able to eat goat cheese with no issues! This is because the fat molecules in goat cheese are different from those in cow cheeses, and our bodies treat them differently. So, if you find that some cheeses make you feel not so great, but you don't want to give up cheese totally, it may be worth it to try out goat cheese.
Flavors of goat cheese vary, and there are almost as many types of goat cheeses as there are cow cheeses. With fresh goat cheeses, you get a rich, milky flavor with a spreadable texture. Many people use fresh goat cheese as an alternative to cream cheese. Soft-ripened goat cheeses explore the mil's complexity with funky flavors and different textures like those found in Bucheron or Humboldt Fog. Aged goat cheeses are also very popular. Goat Goudas are incredibly smooth cheeses, and in fact, I consider them to be the smoothest cheese in the Cheese Shop. Aged farmhouse goat cheeses are another great variety, and these are actually made by covering the cheese wheel with hay. With these, you get an earthy barnyard flavor that really gives you an impression of where the goat was raised!
If you're curious about goat cheese or ready to try it out, stop by the Jungle Jim's Cheese Shop during the month of August! We have a range of specialty goat cheeses on sale, so it's a great time to try some out. As always, if you have any questions, ask us! And, once you've tried a new cheese, let us know if you liked it. Tweet at us, tag us on Facebook, or post on Insta. We want to see what you've been up to!
Jacob H.
The Cheese Shop