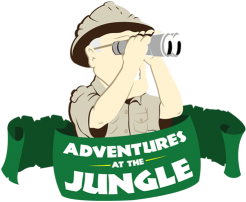 New In the Jungle: 80 Acres Farm – Local, Fresh and Sustainable Produce
Back to feed
​The newest of 80 Acres Farm's three locations, their Cincinnati operation, is now growing and delivering produce from their state-of-the-art,  pesticide-free, hydroponic farm! Built inside a renovated and revamped urban space, 80 Acres Farm offers a wide variety of produce in an efficient, environmentally friendly and, most importantly, economically friendly way, straight from farm to shelf in a matter of days.
Meant to be as low impact as possible, 80 Acres Farms offer what they call a "plant paradise." Always open – being indoors make weather the least of their concerns – they're able to use 90% less water than traditional farming, create and implement energy-efficient methods to grow considerably more of each crop and deliver high quality, nutritious and delicious produce that is local, and of course, incredibly fresh.
Look for 80 Acres Farm's in our Produce Department at both Jungle Jim's locations. We're excited to share such great, responsible and delicious produce with you!
Andrew R.
​Produce Department