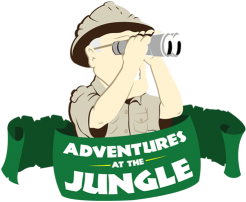 This week in the Jungle Jim's Hot Sauce department, I am thrilled to tell you about a product that is pure fire! C'mon Man Cajun Seasoning is one of our newest additions, and we couldn't be more excited.
This newcomer is extra special because the company's founder, Charles Alexander, has an important connection to Cincinnati. From 1979-1987, Alexander played as a running back for the Cincinnati Bengals and even played in Super Bowl XVI in 1982. He played for seven seasons and finished his career with 2,645 rushing yards and 13 touchdowns. Now retired, he runs C'mon Man Cajun Seasoning.
Here at Jungle Jim's, we have five C'mon Man Cajun Seasoning products: Cajun Gourmet Honey Mustard Hot Sauce, Cajun Hot Sauce, Spicy Crawfish, Shrimp, and Crab Boil Seasoning, All-Purpose Cajun Seasoning, and Fish Fry Seasoning.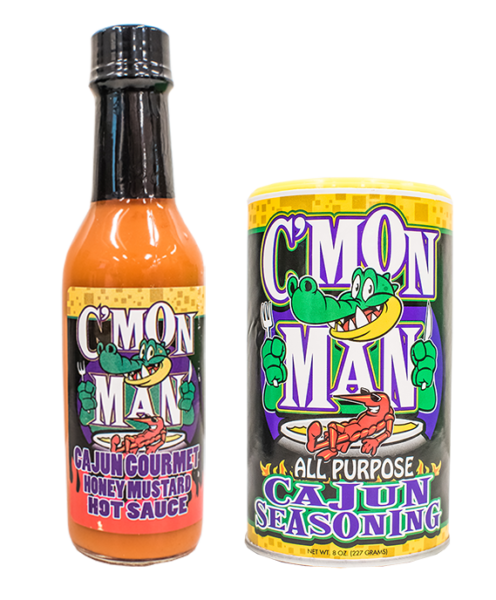 I recommend starting with the All-Purpose Cajun Seasoning. This is a seasoning that you can use on anything you want, and it works great on seafood or even chicken. But beware– this seasoning packs a punch. The label warns chefs to use sparingly because "it doesn't take much to get these spices going," and they are not exaggerating!
My other favorite is the Cajun Gourmet Honey Mustard Hot Sauce. This little bottle has the perfect amount of kick, but it's tempered by the sweetness and complexity of the honey mustard. This hot sauce is a delicious addition to wing sauce, but you can also use it as an upgraded replacement for a regular hot sauce.
We are currently selling C'mon Man Cajun Seasonings at both our Fairfield and Eastgate locations, and we'd love to see you! Please stop by and ask us about these featured products. And, if you take some home, we'd love to know what you think. Let us know how you used these hot sauces, if you loved them, and if you prefer one or the other. You can also message us on social media or tag us in your photo! Happy hot saucing!
Don M.
Jungle Jim's "Pepperologist"